Create a Customer Support Chatbot in a snap!
Clustaar Chatbot Platform Automates Customer Service for SaaS companies and Online Businesses
Sign up for free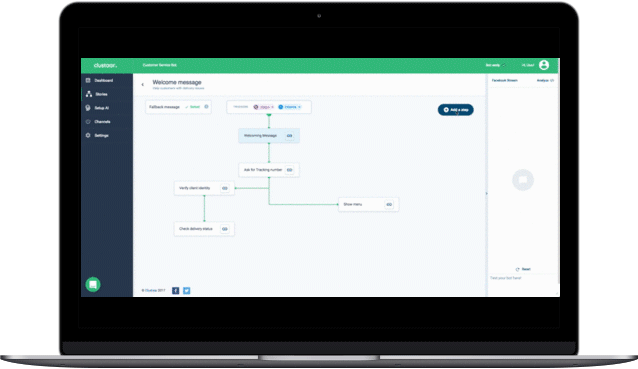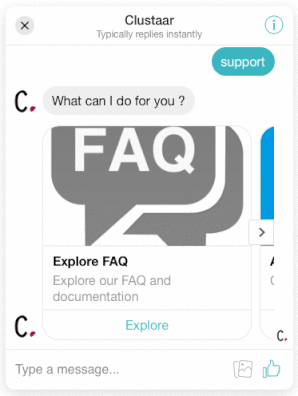 Your SaaS product runs 24-7. Why doesn't your customer service?
Don't make your users wait for the answer. With a chatbot solution, you are able to provide instant first-aid help even after hours, when your support team is away.
24/7 Availability
Built-in Customer Service Scenarios
Self-learning
Bot + Human collaboration
Create your bot in 2 minutes without code
Our visual drag'n'drop builder is easy and powerful. No programming required – just import one of our  plug-and-play templates and you'll be up in no time.
All-In-One conversational AI platform

Analytics
Track the activities of your bot and your users' habits, and improve your bot along the way.

Machine Learning Powered
Use your conversation data and our algorithms to make your bot smarter with time.

NLU proprietary algorithms
Input your historical data and watch our algorithm anticipate your clients' questions and their formulations.

API access
Plug your bot into any platform, CRM, or CMS, to include it in your existing workspace.

Bot + human collaboration
Use your bot to create the first barrier, answer recurring questions and allow your teams to take over when it gets interesting.

Front platform agnostic
Reach your users wherever they are, and adapt your bot to any conversation platform.
Integrate with all the apps you rely on
Back
Our platform integrates within your workspace, no matter what tools you use.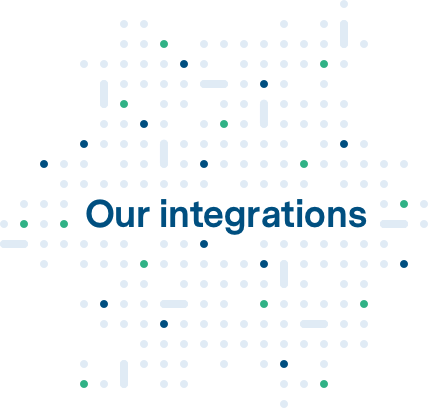 Front
To reach customers wherever they are, our bots can be integrated on any messaging platform.

With a growing number of user questions, we could not handle them manually, so we put in place a Clustaar Chatbot. After only a month of fine tuning, we were able to answer 80% of questions and increase the general level of customer satisfaction.

Pierre-Henri Tataranno

Founder of Webikeo
Why does your SaaS business need a chatbot?