Scale your customer relation operations

Customer service
Automate part of your after-sales process. Allow your customers to follow their purchase easily.

Sales
Help your clients choose and complete the transaction, create a new user experience for all your potential customers.
All-In-One conversational AI platform

Analytics
Track the activities of your bot and your users' habits, and improve your bot along the way.

Machine Learning Powered
Use your conversation data and our algorithms to make your bot smarter with time.

NLU proprietary algorithms
Input your historical data and watch our algorithm anticipate your clients' questions and their formulations.

API access
Plug your bot into any platform, CRM, or CMS, to include it in your existing workspace.

Bot + human collaboration
Use your bot to create the first barrier, answer recurring questions and allow your teams to take over when it gets interesting.

Front platform agnostic
Reach your users wherever they are, and adapt your bot to any conversation platform.
Integrate with all the apps you rely on
Back
Our platform integrates within your workspace, no matter what tools you use.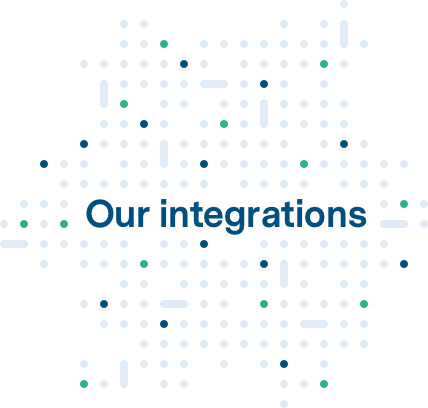 Front
To reach customers wherever they are, our bots can be integrated on any messaging platform.

Cutting edge NLU technology
Our technology is based on an analysis of your historical client conversations. This allows us to list exhaustively all your clients' questions, and how they formulate them, thus understanding them in natural language.