Clustaar x Twilio
Effortlessly reach your audience via SMS
SMS Chatbots
Reach your customers where they are the most, on their phones. Use the Twilio integration to connect with customers via voice, SMS, video, and Whatsapp with Twilio. Follow a few simple steps and answer user queries and push updates on their mobile device.


How Twilio Works for You
Keep customers in the loop with your offers and important dates & deadlines. Meanwhile, increase engagement by reaching your customers via text, where they are guaranteed to see it.  
Configuration
Configuration is quick and painless. It is as easy as setting up an account on Twilio, following the prompts. Then return to the Clustaar Platform to enter your phone number and receive your credentials.  
Step 1: Create an account on Twilio
Step 2: Recieve your credentials from via email after setting up your account (Account SID & Auth Token)
Step 3: Create a new message service & purchase a phone number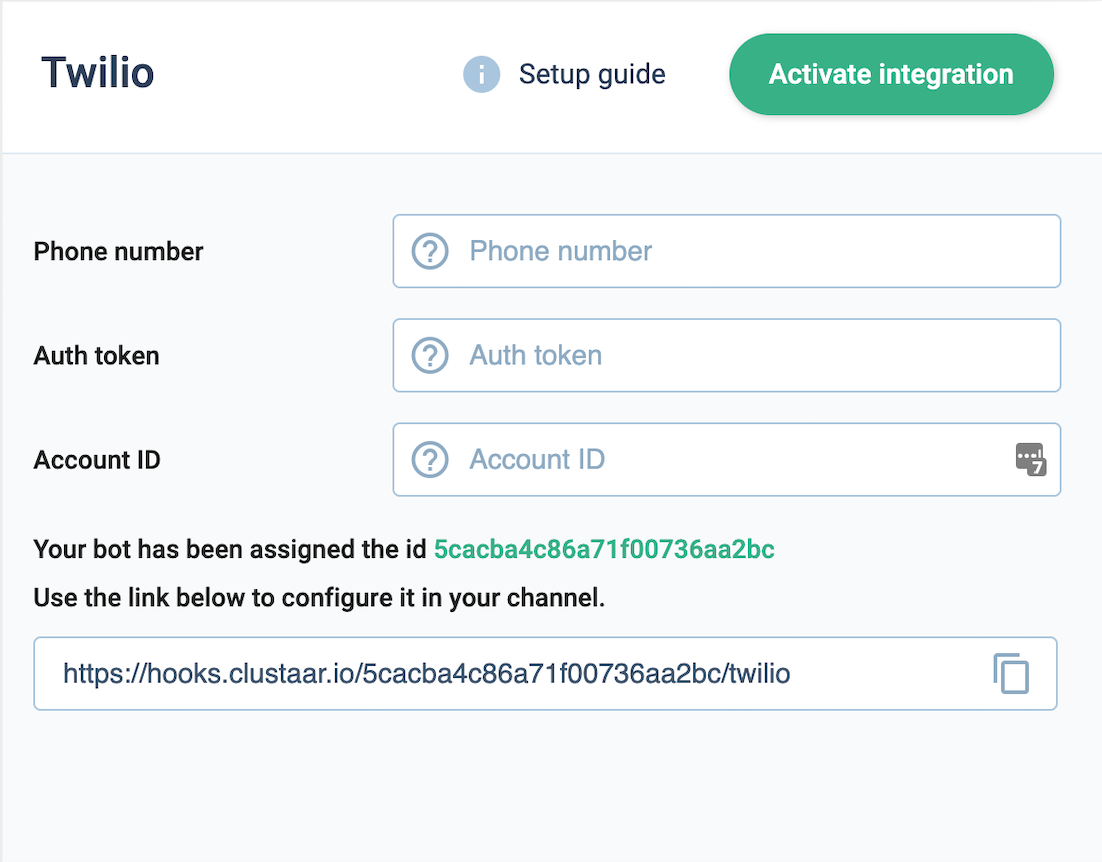 Step 4: Return to the Clustaar app and fill out the required fields with your credentials
Step 5: Voila! Enjoy your SMS bot.

And that's it
 your bot is now ready to deployed via text!  See our help center for a more detailed integration guide.
Clustaar Twilio Integration FAQ
No. The Twilio integration is included in the price of the platform.
Using this integration will not affect your pricing with Twilio. Only the # of messages sent might affect your Twilio pricing.
Ready to Build a Chatbot for
Your Customer Service?
No Credit Card, No Obligations