Clustaar Facebook Integration
Communicate with users on Facebook Messenger
Create a chatbot for Facebook Messenger
Connect your bot seamlessly to Facebook Messenger to answer incoming messages and push notifications. The bot can be paused and unpaused and sends you an email if a member of your team needs to answer. Link a bot to your existing Facebook business page to guide potential customers through your offerings. 
Abilities:
Provide support at all hours

Users do not need to bother with drafting an email or making a call

Take over the conversation when needed

Reach your audience with push notifications

Pass off difficult queries to your human team via automatic email

Learn more about stress areas from users with data analysis


Add the Messenger widget to your website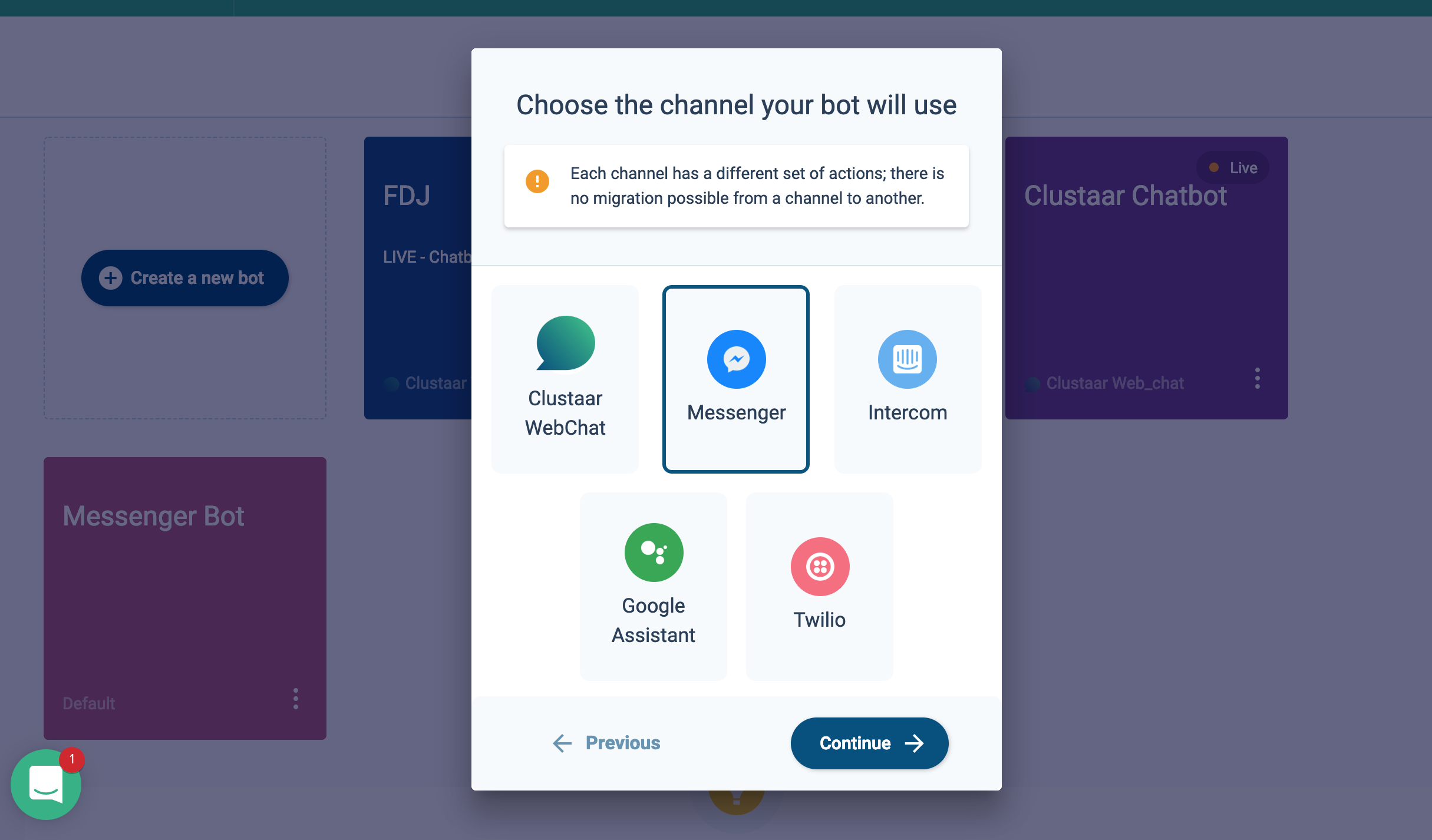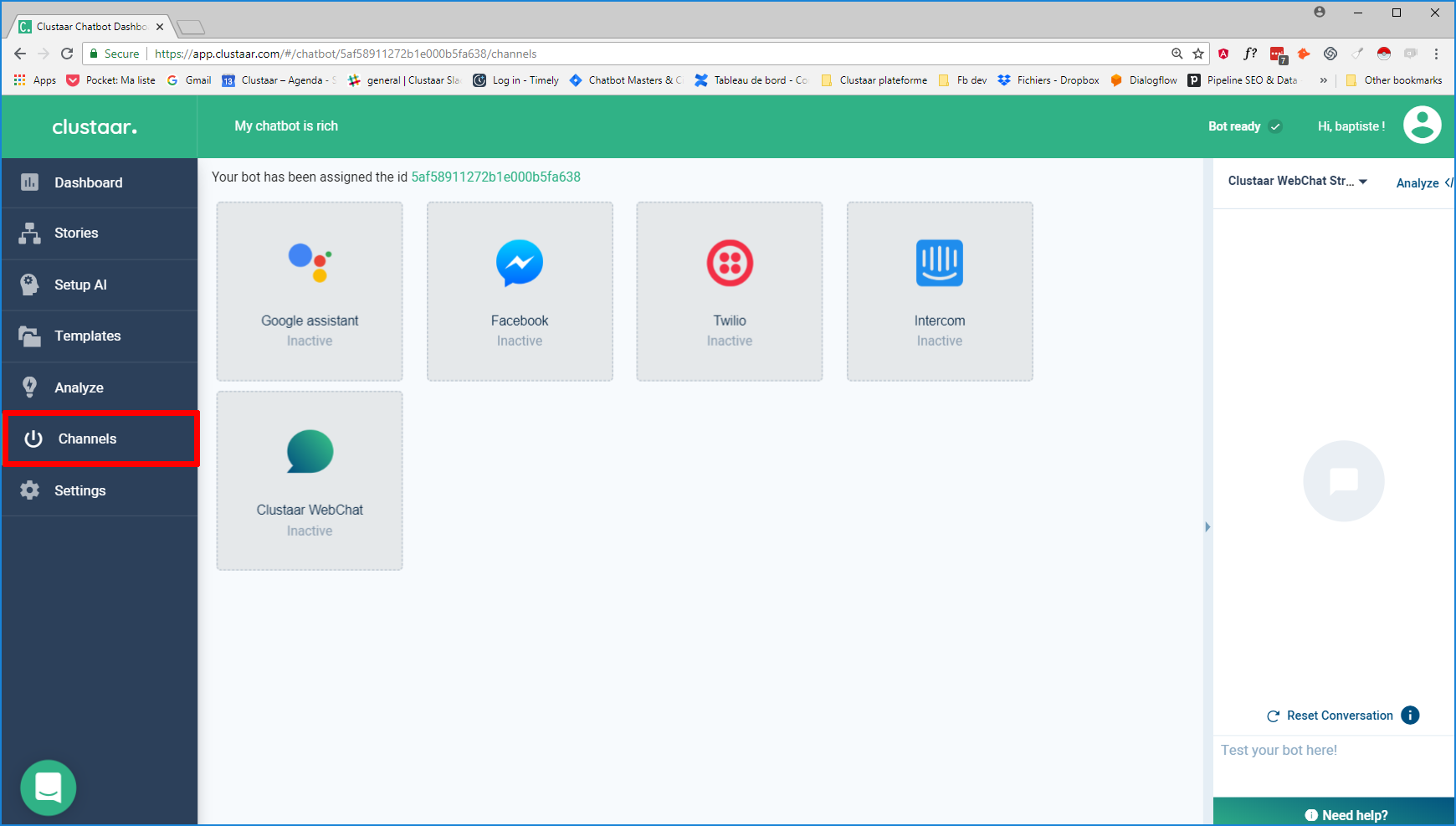 Chatbot Capabilities on Messenger
The Clustaar platform allows you to connect with your clients on Messenger, the preferred way of communication for many. Your bot provides a seamless 24/7 customer experience for your visitors and users.
Configuration
Configuration can be done on your own, or our team can do it for you. Once you sign up for the platform you are given the option to create a bot for the Messenger channel.  Choosing this option straight away gives you the advantage of using features like Quick Replies and cards. It should also be noted that this bot can be a multichannel bot that can be integrated elsewhere as well.
Linking your bot with Facebook Messenger involves creating a developer account and plug in the required values such as an access token webhook and application secret. Once those values are entered your bot is ready to go live. For a detailed guide on this process, visit our knowledge base.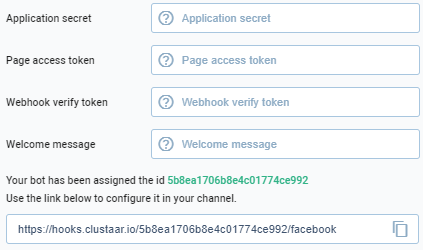 Support: The chatbot automatically interacts with visitors on your website. Your bot's abilities include:
Answering questions about your product or service 24/7

Using advanced qualification scenarios to give visitors the right information

Scheduling a demo or a meeting

Catching visitors' emails
Clustaar Facebook Integration FAQ
No. The Messenger integration is included in the price of the platform.
This depends on how you configure your bot. The bot can immediately send an alert email to your live team to respond to the user. Another option is the live team can manually take over the conversation when needed. In both scenarios, the agent has access to the previous chat history to be able to solve the query quickly and efficiently.
Follow our step by step process of creating a developers account and deploying your chatbot on Facebook Messenger in our Knowledge Base. 
Ready to Build a Chatbot for
Your Customer Service?
No Credit Card, No Obligations