Request a demo If you're not ready to start with our free trial but would like to learn more, schedule a 30 min demo below!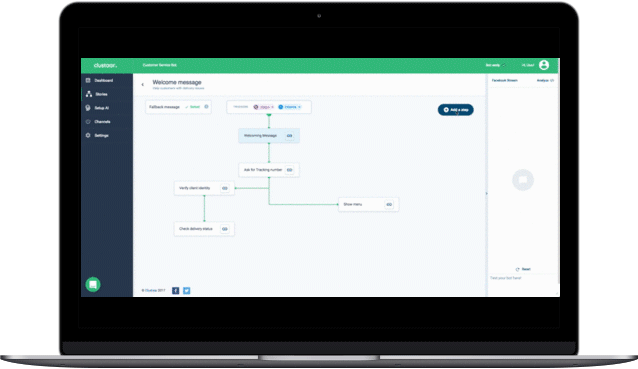 Let me show you how you can build a powerful bot using Clustaar chatbot platform

Nicolas Chollet

Founder of Clustaar
What you will learn
How to build your first bot
What integrations are available and how to connect to them
Use-cases and scenario templates
Help to design a chatbot based on your goals and KPI's
Answer your business and tech questions
What our customers love about Clustaar Clustaar is a powerful yet easy platform to build customer support chatbots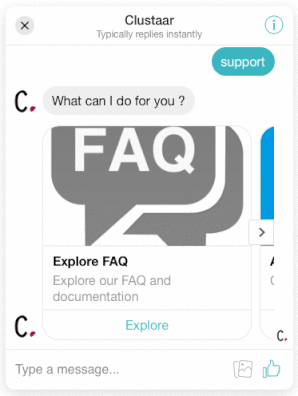 First-level support, automated and consistent
Increase your customers' satisfaction and engagement with instant relevant answers to their queries in up to 20 languages.
Plugged-in Customer Support scenarios in 5 minutes
Easy FAQ creation
Bot+Human collaboration
Answer user's questions thanks to advanced NLU
Start your Clustaar trial today for free
Create your first chatbot in seconds!