Request a demo If you're not ready to start with our free trial but would like to learn more, schedule a 30 min demo below!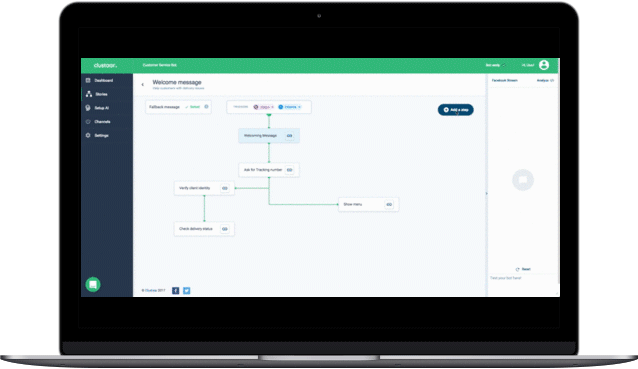 Let me show you how you can build a powerful support bot using the Clustaar Chatbot Platform.


Philippe Duhamel

Co-Founder of Clustaar
Don't feel like speaking English?
Our international team can provide demos and support in several languages. Just pick your preferred one.
🇪🇸 Asmae Boukich

Business Developer at Clustaar
🇧🇷 Julia Turqueti

Business Developer at Clustaar
🇷🇺 🇱🇻 Oskars Gauks

Business Developer at Clustaar
🇫🇷 Timothée Meuret

Head of Customer Success
What you will learn
How to build your first support bot
How to use our customer support use-cases and scenario templates
Ways to design a chatbot based on your business goals and KPIs
How to design answers to users' business and tech questions
What our customers love about Clustaar Clustaar is a powerful yet easy platform to build customer support chatbots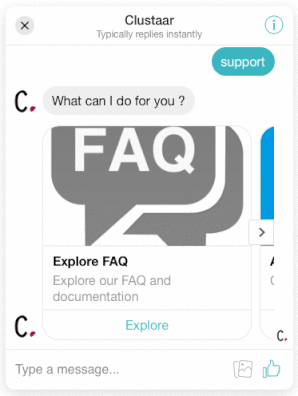 First-level support, automated and consistent
Increase your customers' satisfaction and engagement with instant relevant answers to their queries in up to 20 languages.
Plugged-in Customer Support scenarios in 5 minutes
Easy FAQ creation
Bot+Human collaboration
Answer user's questions thanks to advanced NLU
Start your free trial
Create your first chatbot in seconds!