Visual, Easy-to-Use Platform
Our visual drag'n'drop builder is simple for you to use, yet it provides a comprehensive visual overview of your scenarios.
HR Assistance
Promote effective HR and internal communication by posting news updates, promote a poll and share internal knowledge via chatbots.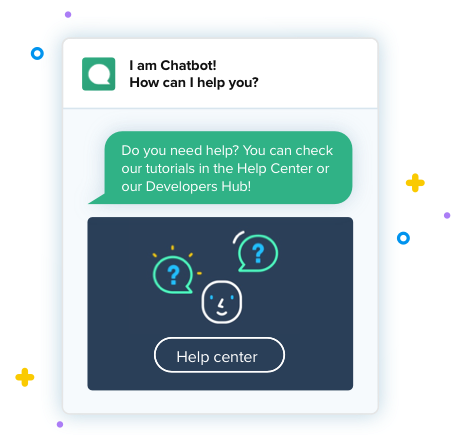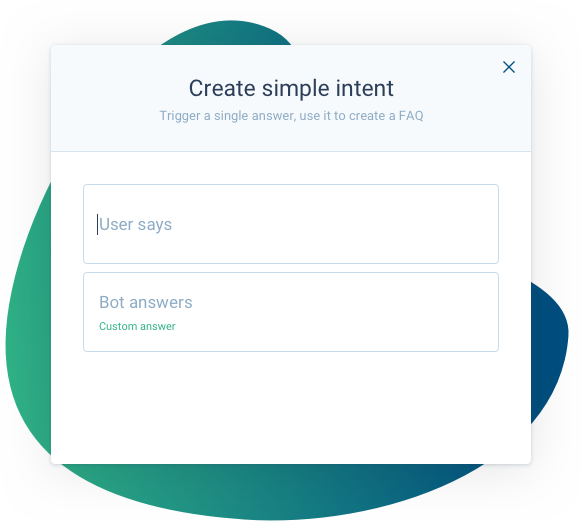 Simplify Tech Support
Relieve IT and support teams by combining AI and human intervention to answer FAQ. Plus, accelerate processes with functions such as support ticket creation.
Office Management
Save time on office management and facilitate new employees' onboarding, offer a concierge service and answer employees' questions quickly.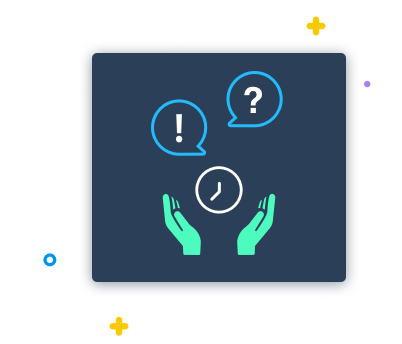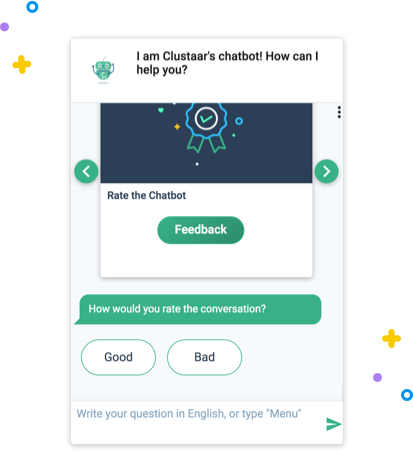 Gather Insights About Employees
Conduct surveys and polls to understand employees and enhance workflow. As more employees ask questions, your chatbot can learn what they want and need. And teach you a few things about their needs. 
Connects With Your Existing Documentation
Thanks to our plug-and-play Google Site Search integration, and Zapier, Clustaar bots can connect with your existing knowledge base. The chatbots can check your help documentation and provide answers to your website visitors.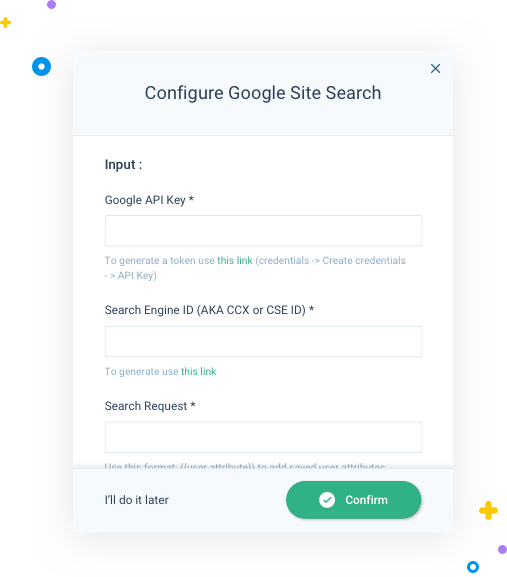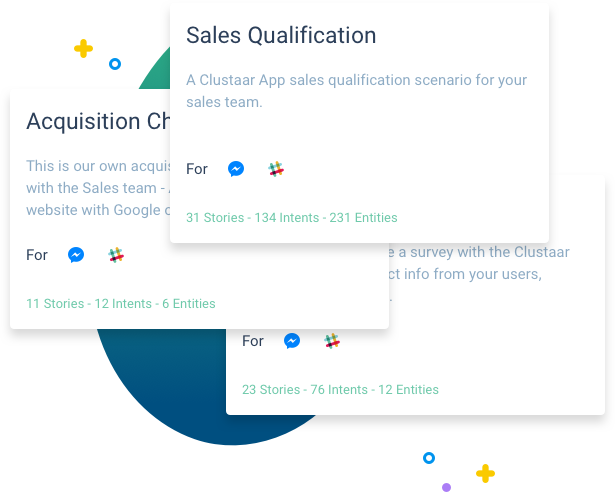 Business Library (Bot Templates)
The Chatbot Builder comes with built-in templates, so you don't have to start from scratch. The templates are fully customizable, and you can configure it to the specific problems you are trying to solve. Find inspiration from our template marketplace and deploy a top-performing chatbot in a fraction of the time it would take if using other tools.
Powerful NLP
Build natural and rich conversational experiences. Give users new ways to interact with your product by building engaging voice and text-based conversational bots powered by AI.
Use AI and Machine Learning to Understand What Users Are Saying
Provide your bot with examples of what a visitor often asks when interacting with your product. By using domain knowledge and natural language understanding, our platform analyzes and understands users' intents and responds with the most relevant answer.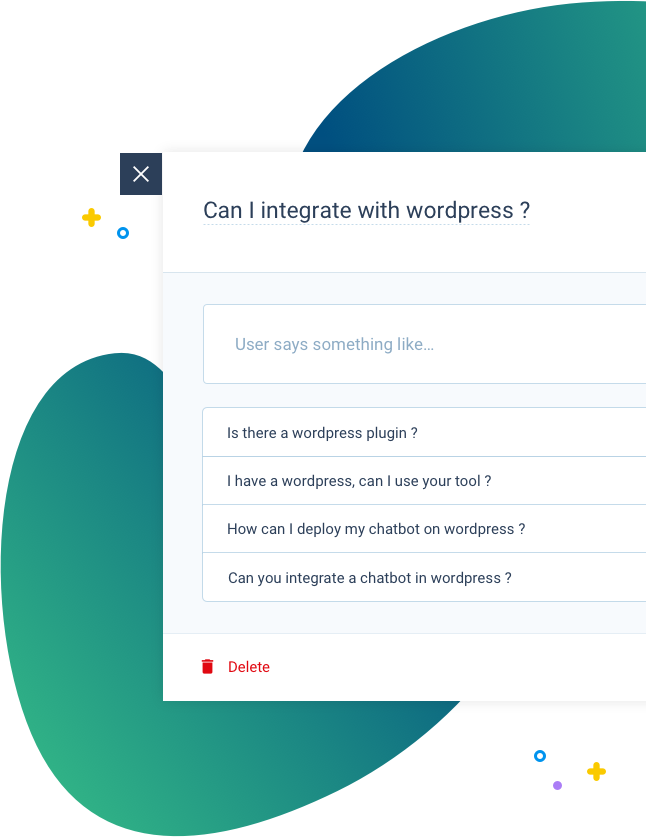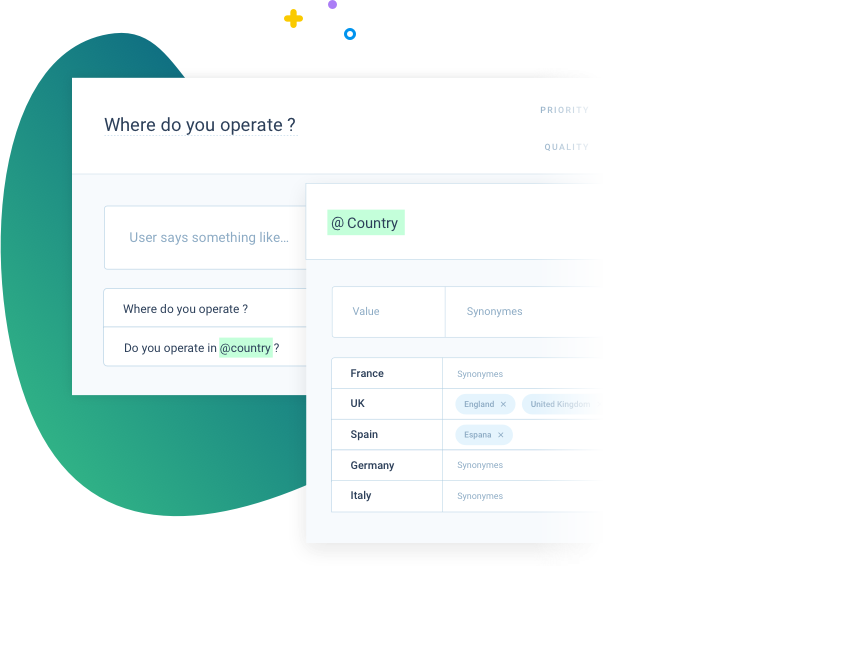 Create Complex and
Customized Scenarios
Create smooth conversations with powerful logic (logical conditions, NLP, Regex and entity extraction). Build a true network of bot skills that interact with each other to make your conversation modular and fully adaptable.
Add Webhooks and API Integration
Webhooks are useful to build advanced bots. Use our open APIs to connect the bot to your database, CRM, customer service tool or other apps to deliver contextual answers to users.
Learn more in the developer documentation.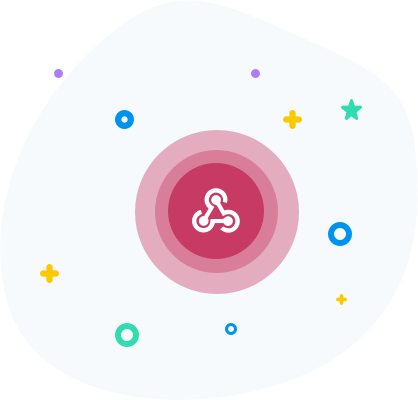 Easy to Deploy
Clustaar bots are easy to set up on your website. You can quickly unify support-related conversations coming from multiple channels.
Integrate With Intercom 
Clustaar has the most advanced Intercom chatbot integration. Your bot will listen to all incoming messages as part of your Intercom team and respond when it knows how to answer. The bot can automatically assign conversations to a human rescuer on your team.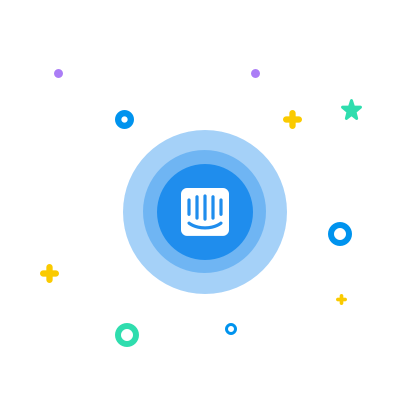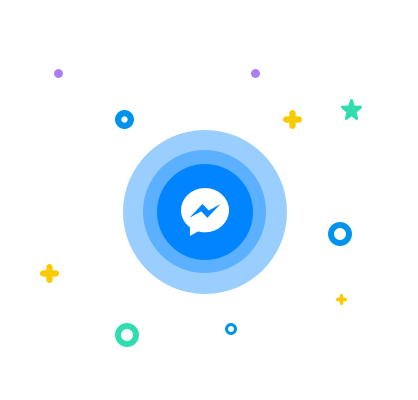 Implement in Facebook Messenger
Respond to visitors faster. Integrate your company's Facebook page with Clustaar, so your chatbot can step in and help when customers ask for support.
Customer Support
Qualify and solve more requests from your users. Use bots to automatically provide instant support.
Answer up to 65% of recurring questions
Provide 24/7 customer support
Pre-qualify support tickets
Ready to Build a Chatbot for
Your Customer Service?
No Credit Card, No Obligations