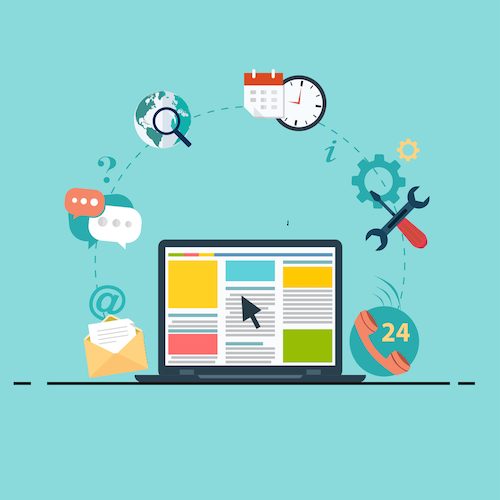 We finally unveil our Business Library: the chatbot templates that will help you create a useful and working chatbot in just a few minutes!
We built this functionality to help our customers start with the platform. With time, we realized the hardest part of building a chatbot was the beginning, finding yourself in front of an empty chatbot, not knowing where to begin. With our Business Library, you can now browse our bot templates, and import the ones you want.
You will start with an already useful chatbot, and this will give you examples of perfectly crafted stories, intents and entities. Then, you will be able to build your own.
Chatbot templates
The Business library is basically a free chatbot supermarket. When creating a chatbot, you will be able to use pre-built chatbot templates, so you don't have to start fom a blank page. You can now choose which functionnality you want for your chatbot, and add it from the library. By doing so, you will add to your chatbot a collection of intents, entities and stories, written by our Chatbot Masters.
For now, you can import these chatbot templates:
Smalltalk (FR & EN): the common social interactions, plus the few basic intents every chatbot needs
Contact form (FR & EN):  a must-have for every customer support chatbot
Lost password (FR & EN): a scenario most of our clients asked us to write for them, including foolproof intents and entities
🎁🎁🎁 And as a special gift 🎁🎁🎁
We have also put our own chatbot, maybe you already talked to him on our website. This will allow you to see everything you can do with the platform, the different formats of answer you can use, and have a pre-built complete acquisition chatbot.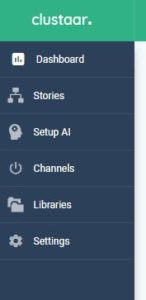 How?
You can either choose a chatbot template when you create your bot, or find a chatbot template that suits your needs while you build your chatbot.

When you discover a template, you can visualize what's in it. You can test the chatbot, and see its content: stories, intents and entities. When importing a template, all its elements will be added to your chatbot. You will be able to identify the elements imported thanks to tags, showing from which chatbot template they come.

Personalize your bot!
We have one advice for you before you go and start importing chatbots from the business library: remember to personalize the answers.
For example, the answers in Smalltalk are very generic. The more of you will put in your chatbot, the better it will be! Other scenarios absolutely need personalization. For the contact form, you need to input, among other things, the email address of your customer support. Or yours if you want! 😉
We would be happy to hear your ideas for new templates. What kind of scenario would you like us to build for you?