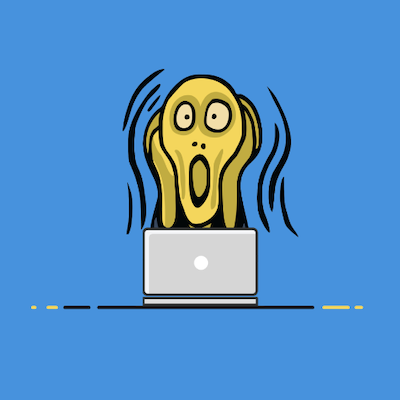 Chatbot's on company websites have become a social norm. But what about companies that don't have a bot? What does that mean for them? Let's take a look. 
Chatbots have become the new rage in today's online marketplace. All businesses are trying to move fast to adapt to new technology. Do chatbots really work? Do they really improve business? Or is it all just hype?
Many companies were quick to join the chatbot wave while others remained skeptical and waited for results. The 'wait and watch' approach is almost always effective. It is a patient strategy for a business of any size. Unfortunately, customers today have a short supply of patience. Acknowledging this could make all the difference to your business.
In today's competitive world amid the digital competition, it is easy to lose customers and risk lower profits without adapting. This can penultimately result in business failure.
The best way to understand the situation is to take a look at how businesses without chatbots work in the digital market. Can they win? How are they impacted? Does this affect the bottom line? How do they manage their customers? Are they able to manage new customers? Are they able to retain existing customers?
Understanding your target audience

:
Customers are what bring in the revenue for any business. The old customer was a patient newspaper reading customer versus today's customer, who is always online through mobile devices and uses the internet frequently. Millennials are turning out to be a major deciding factor for the success of businesses. They are tech-savvy, need instant gratification and are glad to adapt to new technologies. Texting is one of the preferred medium of interaction rather than talking. Companies must understand that young customer and need to adapt to digital trends.
Social media plays a large part in the lives of young consumers. They are often online and sharing things of interest on social media sites such as Facebook, Instagram, Twitter, and many others. More importantly, they prefer messaging applications to communicate with their circles like Facebook Messenger and Whatsapp.
For example, the fictional company "Sansbot Brand Co" has suffered because their management decided to wait and watch instead of trying out the chatbot application on their website. Sansbot Brand Co was in the business of selling coffee machines in many countries. They were selling in Europe, USA and Asia, and Australia. Although competing companies started using chatbots on their websites, while Sansbot Brand Co did not.
Unfortunately, they did not pay much attention to the customer's changing behavior and rise in online engagement. The impacts are listed below. 
Customer support is not available round the clock (24×7)

: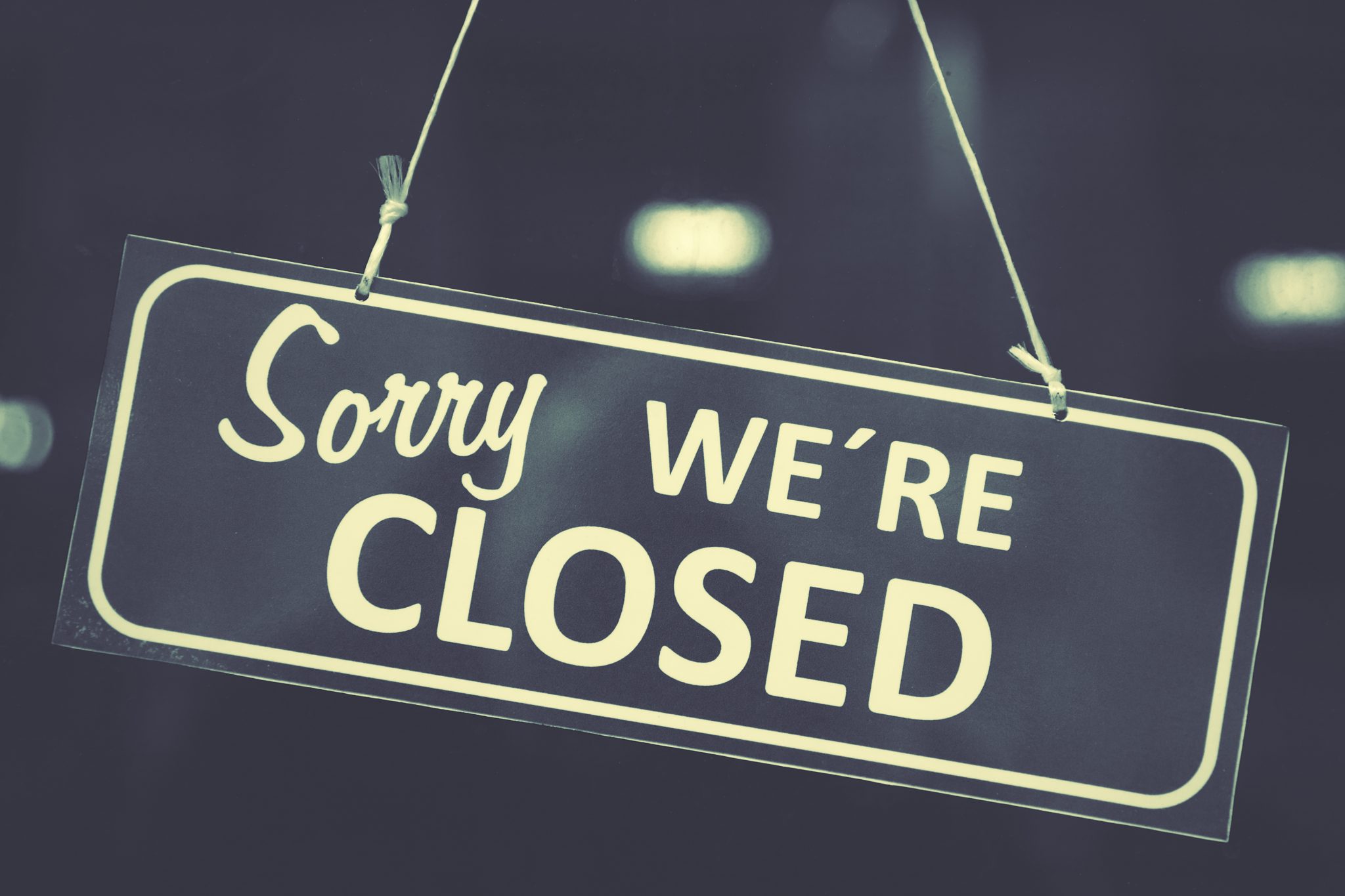 Sansbot Brand Co had a team of human agents in customer support who worked from 9 am to 5 pm. When their customers called after office hours with questions or to lodge a complaint they had to leave a message and wait sometimes days for a response. This delay in response time led to customer dissatisfaction. The business also lost out on potential leads and partnerships because some of the calls were 'queries for new business'. When it was convenient for customers to call, there was no one to answer their queries after 5 pm.
These leads soon turned to their competition brands who were using chatbots, for their 24×7 support. This impacted their business across all the time zones and different geographies leading to loss of business.
With a chatbot, they can provide support on a 24×7 basis. As a result, the customer will be satisfied that some level of support has been given. In case of any complex queries, the human customer support agent can speak to the customer in the working shift time.
Missing out on important strategic online bot platforms

:
Social media platforms have become the target market as many customers are using platforms like Facebook. It has a 2 billion global user base. Facebook and some other social media sites allow the creation of the business pages. These pages can also house chatbot applications to directly answer customer questions. The Sansbot brand missed out on these potential interactions by missing the social media train, which is a grave error for any business.
Facebook Messenger developers have created 100,000 bots for Messenger in the first year of the Messenger Platform. "Now we've doubled messages between business and people to two billion messages a month, and more than 100,000 bots on the platform. That's up from 33,000 last September" as per Marcus of Facebook[1].
The competition took advantage of these platforms and strategically gained the winning edge over the Sansbot Brand.
No customer support on holidays

:
The Sansbot company was unable to provide customer support on local holidays as the staff had the holidays off as well. Using chatbots could make them competitive and offer a modicum of support while away. But again, we can see the loss of critical revenue during holidays while their competition is gaining revenue through 24×7 support.
Adding computer software agents to a support team gives businesses the advantage of working anytime and reach users across the globe for a seamless customer support experience.
Inability to simultaneously handle multiple customers at the same time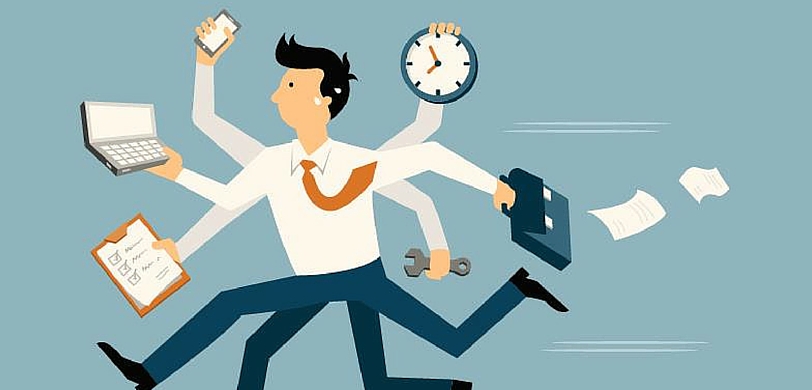 Gone are the days of the one agent per customer model. With automation, one chatbot can converse with multiple customers simultaneously. This model drastically reduces the wait time for clients creating an overall positive experience. But as the Sansbot Company had only human agents there were limitations as to how many customers can be handled at the same time.
This can be done based on the number of chatbot instances configured for support. Any number of chatbot agents can be configured to a scale of 10, 100's, 1000's or more too. For example, if there are 100 customer chats in progress at a single point of time, then all 100 agents would be busy. If there are more customers, the wait time would increase. This model leads to frustration pushing customers them further towards the competition.
Recurring query issues

:
The Sansbot brand customer support agents were fatigued from answering recurring queries. Customer support is a challenge because agents must remain motivated to be cheerful and yet provide a sound solution when attending to customers.
The redundant queries were taking a toll on the support teams energy level and as a result, the number of answered tickets decreased. Which in turn lead to negative customer feedback.
Chatbots tirelessly answer recurring queries consistently and with the same energy level. This leaves human agents more time to respond to more complex queries and focus on more productive tasks.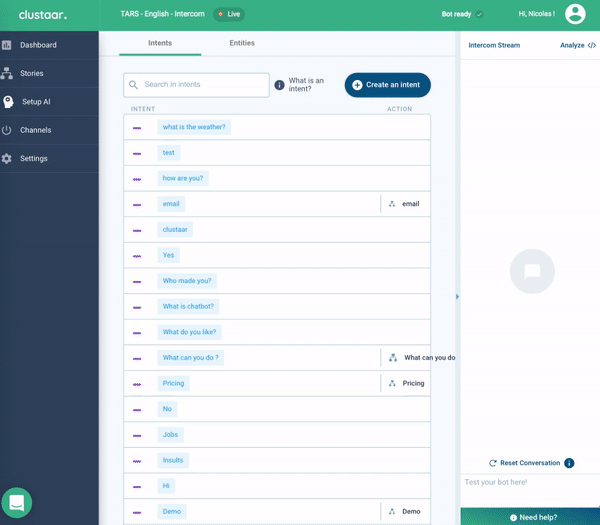 Losing sales leads

:
The Sansbot Brand were receiving business inquiries during working hours. They had an inquiry form on their company website which helped generate some queries. The email queries generated from the website were answered seldom and at a slower pace. Sometimes it was the same day and other times it took the customer support a day or two to get to the customer.
Research has proved that the first 5 minutes are the ideal time to respond to the customers. This has been proven to help convert prospects to customers. The slowed response negatively affected the Sansbot Company's ability to generate leads. Whereas the competitors had chatbots which provided an instant response at any time.
Sales are a critical part of any business. It is what drives in the revenues. Businesses strive to attain increasing quarterly sales figures, to demonstrate product popularity and growth. Organizations using chatbots are on a path of growth when using AI. They are able to increase their sales and grab a slice of the competition market share as well.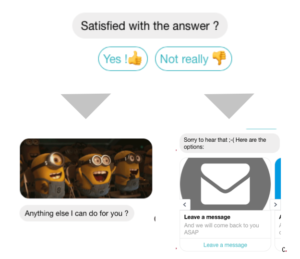 Poor customer loyalty and retention

:
Customers satisfaction is important and is the best source for product and company feedback. Customer reviews can make or break a business. Unfortunately, the Sansbot Brand created a cocktail of poor customer service with their unavailability, slow response time, lack of connection with customers. The client dissatisfaction negatively impacted the company's reviews and customer loyalty. These clients soon found themselves drawn to the competition who provide instant service with chatbots
Missing out on better customer service for smartphones and tablet users

:
The world has gone towards a mobile future which has resulted in mobile users exceeding the number of laptop and personal computer users. The use of chatbots in mobile apps can enhance customer service and create a more personal engaging experience. Integrate a chatbot with your app is as easy as adding a line of code. Customers can browse and buy directly from the mobile device or app with a bot. Chatbots can easily help in all stages of a transaction such as buying any product or service. But the Sansbot Company lost out again on the high potential mobile user base as they were not using chatbots.
Customer support efficiency 'Data collection' challenges

:
The Sansbot Company collected data on its customer support team on a weekly basis for its multiple products. The objective was to improve customer service. The human customer support agents were supporting customers in a dual mode of interactive chat as well as voice chat. It is difficult to capture data from voice recordings. Since the questions from customers and answers by agents were not consistent, it was difficult to capture accurate data. This made the measurement of the effectiveness of customer support a major challenge. As the measurement of customer data was poor, customer support improvement strategies were also weak.
The Sansbot Brand's smart competitors, on the other hand, used chatbots and were able to collect more accurate consistent data. This could be used for retraining purposes for bots and improved efficiency of customer support bots. This saved time was used to close more support tickets.
Unable to decrease 'Customer acquisition costs'

:
Customer acquisition is a key area and has a set of costs. The Sansbot Company was using traditional means of marketing and the cost of customer acquisition was always on the rise every year.
The competition was using Chatbots for sales leading to more engagement, quicker responses, and happier customers. Chatbots can deal with customers and sell to them according to customer's preferences and other contextual marketing methods. Customer acquisition costs are thus reduced by using chatbots for sales.
We clearly see the impact a company is facing when they are not adopting chatbots into their website strategy. Just to recall some of the losses that include some of them like – Not being available when customers want them, missing out on important and strategic customer bases like social media and mobile users, limited support to customers, low productivity of customer support teams, losing sales, losing conversion opportunities for hot prospects, spending more money to acquire customers.
We can see that this will head to the company losing revenue, market share and its customer base. This will lead to the company closing down unless it becomes aware of the changing customer who expects on-demand service anytime. Chatbots can become a real asset for organizations if leveraged properly to deliver customer support and other functions of an organization. Building an intelligent chatbot for your website or company is crucial to staying relevent to customers in this digital age.  Interested in learning more? Check out the long list of tasks chatbots can automate!
We encourage you to get in touch with us. Check out how best our world-class digital chatbot solutions at Clustaar can help you gain competitive advantages to win. Try it out for free!
[1]  https://venturebeat.com/2017/04/18/facebook-messenger-hits-100000-bots/