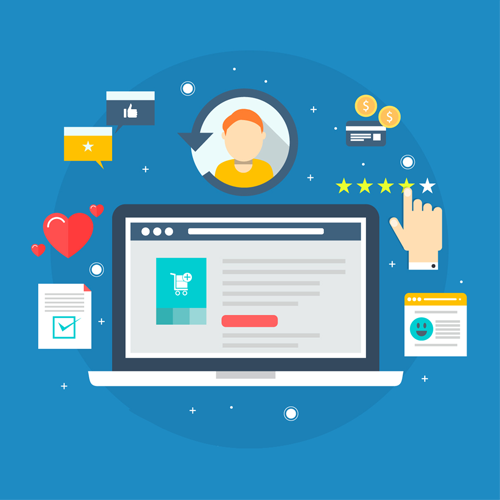 Chatbots act as a personal assistant that doesn't need to eat or sleep. It's no wonder why chatbots are taking over the digital world. By automating repetitive tasks, it allows you to focus on your business. A chatbot is like an app you message and have a conversation with. It has app-like features and can utilize traditional email marketing techniques.
Big companies such as Lydia and Sephora use chatbots to increase their revenue, help with customer support, and grow their businesses. For example, Lyft, a competitor of Uber, has developed a chatbot which enables users to get Lyft rides via Facebook Messenger. Evernote, Spotify, and Airbnb have started to use chatbots via twitter, which allow them to be available to customers 24/7. Foxsy, a Facebook Messenger app, is itself, a chatbot that helps people find their love connection. RapidMiner removed forms entirely from their website and replaced them with chatbots. Which in turn, has helped them qualify leads and book demos. This has attributed to a 10% increase in new sales and 30% more active monthly users at the company.

These are just a few of the big, innovative companies using chatbots. But no matter the size of your company, a chatbot can help.

If your trying to improve your business in any of the following areas, a chatbot can help.

Customer support
Sales
Outreach
Customer engagement

Below is a list of tasks a chatbot can perform to help you in these areas.

🕙 Provides Customer Support (24/7)

This is a big one. A chatbot is available 24/7. It doesn't take off holidays or weekends. In an e-commerce business, customers are quick to jump ship if their questions aren't answered quickly. With a chatbot on standby this can keep customers satisfied around the clock.

❓ Answers FAQ

Most websites have a FAQ (Frequently Asked Questions) section. Chatbots can answer these questions, so your customer service team doesn't have to. Chatbots can also provide information about your users that can help you to better understand your customers.

📋 Fills Out Forms

Business often distributes forms to customers to be filled out. Chatbots can do this for you, and store your customers' information in a CRM or database.
📈 Implements Scalable Operations

Unlike a human being, a chatbot has the capability of interacting with multiple people at once. It allows your business to be present online and assist any and all of your customers even when you're not there.

💬 Acts Like an App

Apps have been popular for years, but there are so many apps and the market is oversaturated. Instead, use a chatbot. Chatbots allow customers to order services and goods. All types of business, from restaurants to startups, are starting to utilize these features.

As you can see, there are a multitude of tasks a chatbot can automate for your business. There are already so many use cases for chatbots today, and the possibilities endless.

A chatbot could be the tool to transform your SaaS business. Join the revolution.