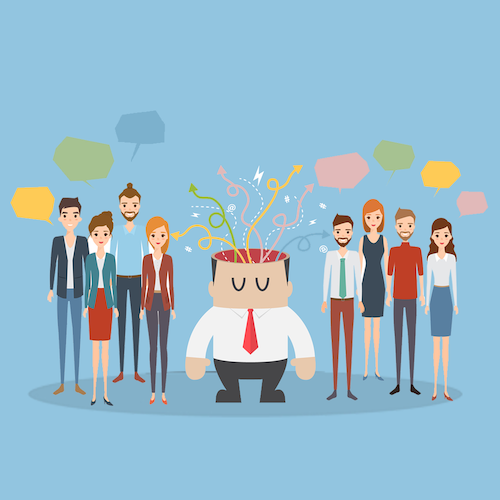 HR processes, especially onboarding, is a time-consuming thing to do manually. However, the advent of HR chatbots has comforted the HR professionals now. There are many repetitive and automatable operations which these chatbots can handle nowadays. Are you interested in knowing what, why and how? Read on.Why Use Chatbots for Company On-Boarding?

The first question, which disturbs companies while integrating chatbots to their onboarding process, is – Are they as efficient and reliable as humans? Well, yes. They are.
On-boarding is all about conducting interviews, hiring candidates, completing documentation, introducing a new candidate with old employees and helping a new employee fit in the new environment. Chatbots do not affect any of these operations adversely but streamlines and speeds up some operations to improve the overall process. Let us tell you how.
The most critical part of the process is confirming whether or not a person is eligible and efficient for the respective job role. This task is still done by your extra-talented recruitment specialists when you are using chatbots. So, there is no way that HR chatbots will cause the hiring of a wrong candidate. But, there are many areas of onboarding which benefits from chatbot integration, such as:
Pre-onboarding
Notifiying potential employees about hiring dates, helping a new candidate fill an application form, detailing the interested candidates about the vacant position & eligibility for it, reminding people about the pending pre-joining paperwork and answering jobs-related questions are a few tasks which need no human intervention if automated well. Chatbots can be successfully deployed to do these tasks in the workplace.
Paperwork and Documentation
Filling tax forms, guiding new employees through paperwork and providing information about the policies of the company and other important aspects is easy with chatbots.
Query Resolution
Most of the new employees or job aspirants have same questions, such as – how much experience is required for this job role, which shift it theirs, what is lunch timing, what are the main rules etc. keeping your human resources busy in such things will be a costly affair, though chatbots can answer such frequently asked questions precisely and repetitively.
Communication, throughout the onboarding process
Right from the minute when a new applicant visits your website to check a vacancy to joining and thereafter, chatbots can keep up with the person to maintain smooth communication.
Feedback Processes at Each Step
You may add questionnaires at each step to take the feedback of the applicants and new employees so that you could improve your HR process continually.
The major Benefits of Deploying Chatbots for these onboarding-related processes are:
Timely Execution of Processes with no errors, unlike what happens in human-driven processes.

Chatbots are built to indulge in human-like Conversations which could engage people and help them well.

Low operation costs. Chatbots eliminate the cost of employee additional Human resources as well as infrastructure costs.

Fast and instant Responses, regardless of the number of queries the chatbot is receiving.

Increased Transparency due to no involvement of humans. 

Quick Analysis and Insights to improve the onboarding process for the future.
On a more personal note, chatbots help new recruits assimilate into the workplace. A bot can answer a newbie's questions about the company, about their colleagues, software available in the workplace or something as simple as the wifi network and password.
Though using HR chatbots will streamline many operations related to onboarding and offer so many benefits for you, they can do so much more. For that, you will have to get customized chatbots for your business. Clustaar develops customizable and specialized chatbots alongside providing chatbot customization services to our clients. Book a demo or contact us to know more, if you want to avail the advantages of chatbots.