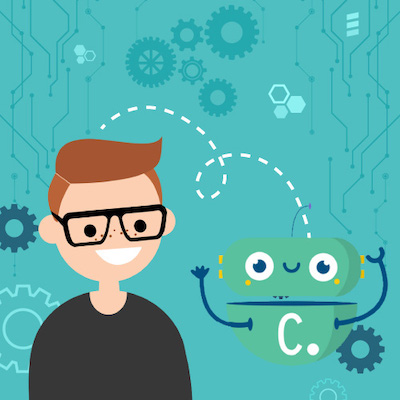 We've kicked off 2019 with two new exciting features to take your experience on the platform to the next level. Since our launch last year we have committed ourselves to improve the platform every month to uphold our title as the most user-friendly. Take a look at our two newest upgrades, which we guarantee you'll love!
Matching Rate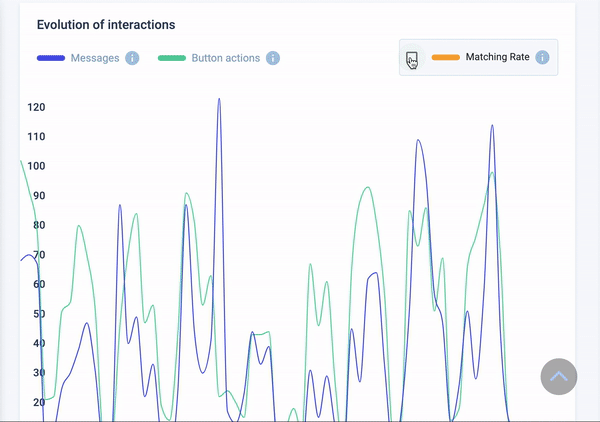 The Matching Rate feature is an indicator of the efficacy of your bot, which allows to track the quality of your bot over time, see results of your changes and improvements. The matching rate represents how much your bot understands user queries each day.
The match rate percentage is displayed in the 'Evolution of Interactions' graph on the Dashboard. This percentage signifies the number of times your bot provides a relevant answer to a user query opposed to a standard 'I did not understand' message.
To deploy this feature, tick the box next to matching rate and the data will appear on the graph. Hover over the day in question for the corresponding data to appear. This is advantageous to enterprises seeking to understand what users are asking most, and which of those queries are unanswered. 
Conversation Reset
Users now how the ability to reset their conversations at will. Wipe the slate clean and erase previously entered data with the reset function.
This is especially useful for users that have several questions and need to explore different stories, products, and solutions. Users may be presented with information that is not useful to their queries due to an incorrect response or error. Opposed to adding additional prompts or questions they can now start fresh and quickly navigate through the scenario the second time around.
Stay in the loop and keep track of our latest updates in our changelog! Use both of these features along with our growing list of features to build your own bot. Better yet, let us help. Give us a shout and book a demo with our team of experts today, better yet, right now!