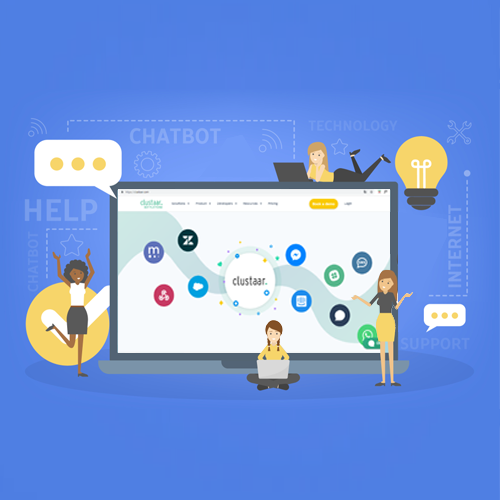 We have released several new features to maximize your bots efficiency in more ways than one. If you're in the market to grow your bot depending on user need, reach more users or do more with your data, then these updates are for you!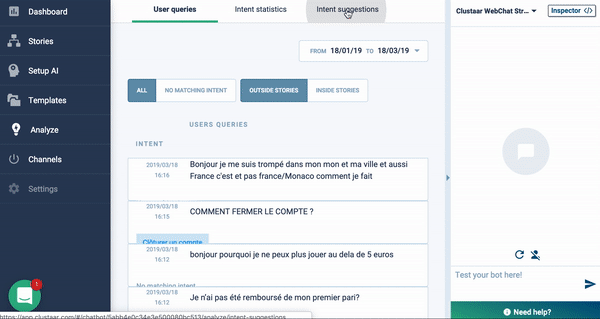 Take your bot to the next level with Intent suggestions. Once your bot has gathered enough responses this feature compiles similar unanswered user queries and uses the data to recommend new intents. Use these recommendations to create new intents or enrich older ones with additional entities.
The Intent Suggestion feature can be found under the analyze tab. Click on the user entries that you would like to turn into new intents and you will be taken to the intent creation window with the entries pre-filled. Edit the filled entries for spelling and grammar then you're good to go.
The same is also true for adding to existing intents. Choose the user entries that you would like to add to the existing intent and the formulations will be added and marked with a 'New' icon. Edit the pre-filled entries for spelling, grammar and add entities to fortify the intent. For more information on Intent Suggestions, visit our knowledge base.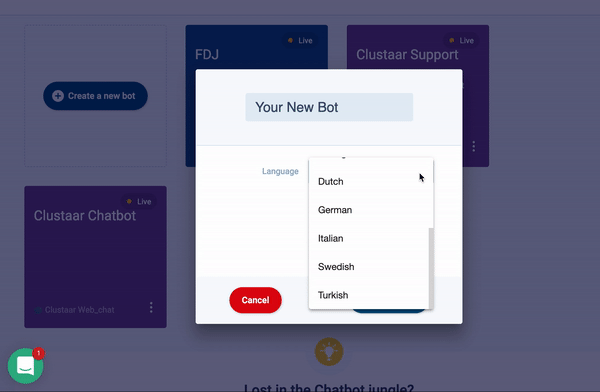 Connect with users in their native tongue with the five languages we've added to the platform. Bots are now available in Dutch, German, Italian, Swedish and Turkish in addition to the existing languages (French, English, Spanish, Russian and Portuguese) we support. Say goodbye to language barriers because more languages are available upon request. Contact us and we'd be glad to discuss your bot project and language needs.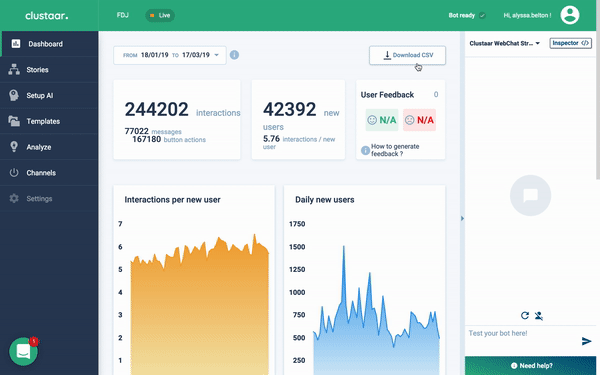 Do more with your data and download the conversations and user data collected through your bot. Download the intel in a CSV file, which is located on your bots dashboard. Use this data to improve your bot, your offers, spot trends, pain areas, and to understand your customers.
We strive to bring new features to the platform every month and improve the chatbot experience for both front and end users. Stay in the loop and visit our changelog for the list of changes. If you're interested in learning more about chatbots or wish to discuss a project book a free demo with our team.