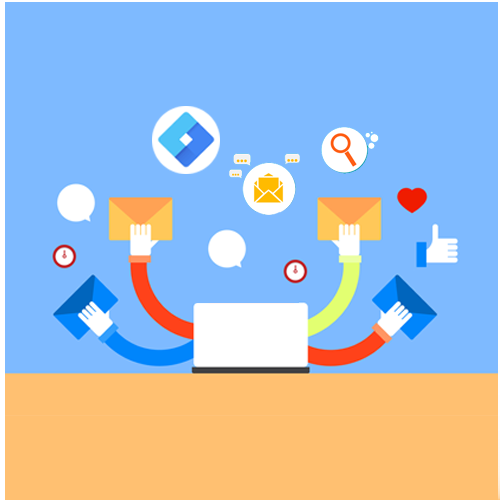 New features have landed on the platform yet again.We are proud to announce that Story and Step statistics are available to all Clustaar platform users to see what works, and what needs improvement.
Story Statistics
View your story statistics by clicking the 'story statistics' tab which can be found on the dashboard next to 'intent statistics',
See which stories are performing best with the interactive graph. Similarly to the intent statistics, you have the ability to highlight up to 5 stories to compare against each other. The chosen stats will be displayed on a graph located to the right of the screen. Use this feature to compare top-performing stories and pinpoint areas for change.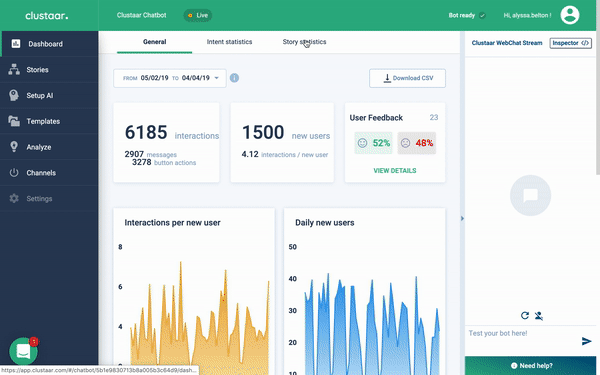 Step Statistics
Use the three-dot menu next to each of the stories displayed on the left side of the screen to access the step statistics. This feature shows you how many times that particular step has been triggered and the individual steps statistics over a selected period of time.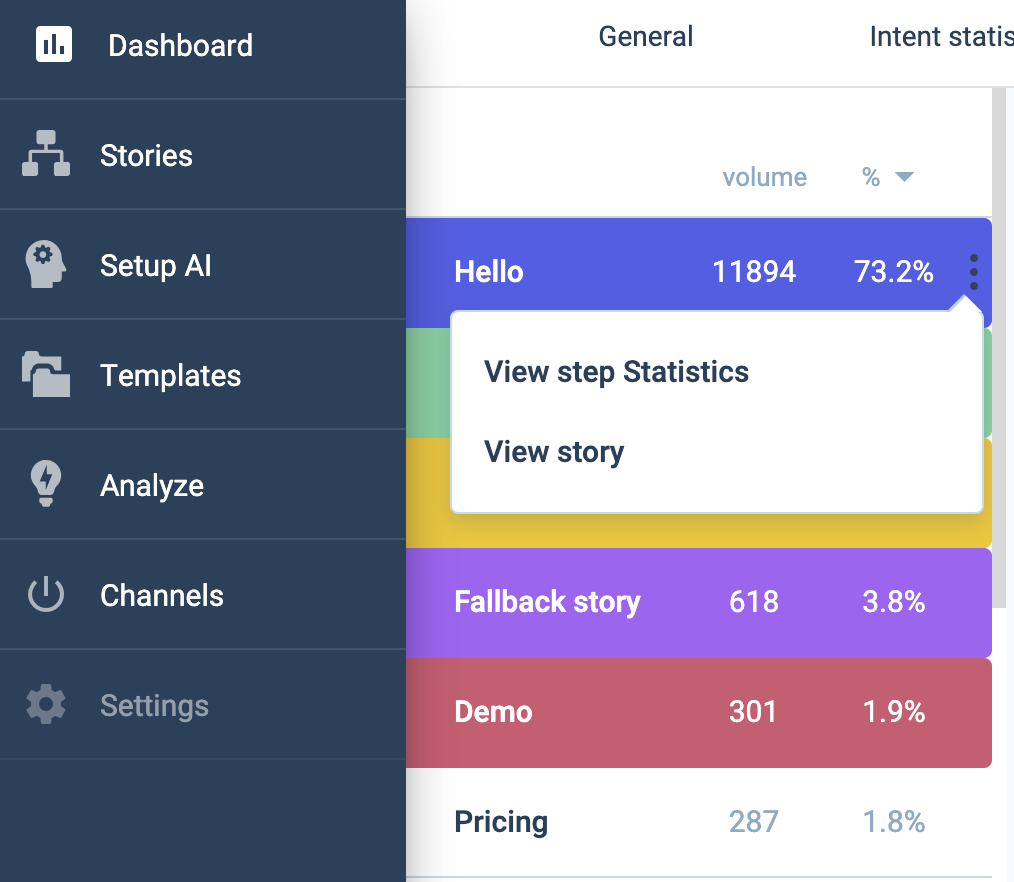 Display Toggle
A 'Display Statistics' toggle has been added to the bottom corner of each story page. When flipped on, your stories trigger percentage will be displayed on the right side of each text block. Hover over the percentage and you will see the exact amount of times that each step was triggered.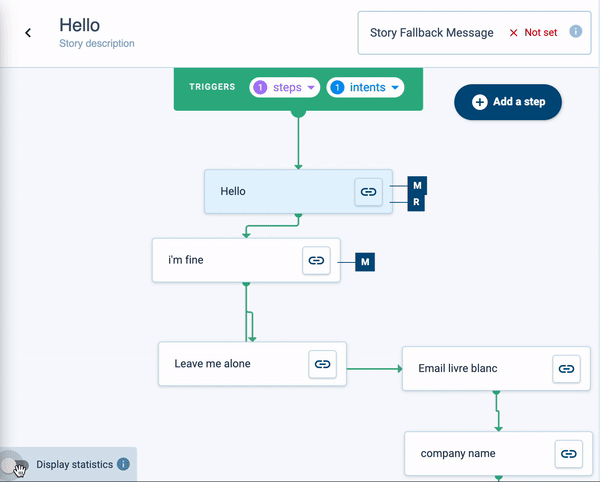 Color Coded
But wait, there's more… Each step block will be highlighted in one of three colors to signify the efficacy amongst the other steps. When the step is highlighted in red it means that it is significantly more triggered than the other steps. Yellow means that the step is triggered a relatively normal amount. Blue indicates that the step receives significantly fewer hits than the others, and could be modified.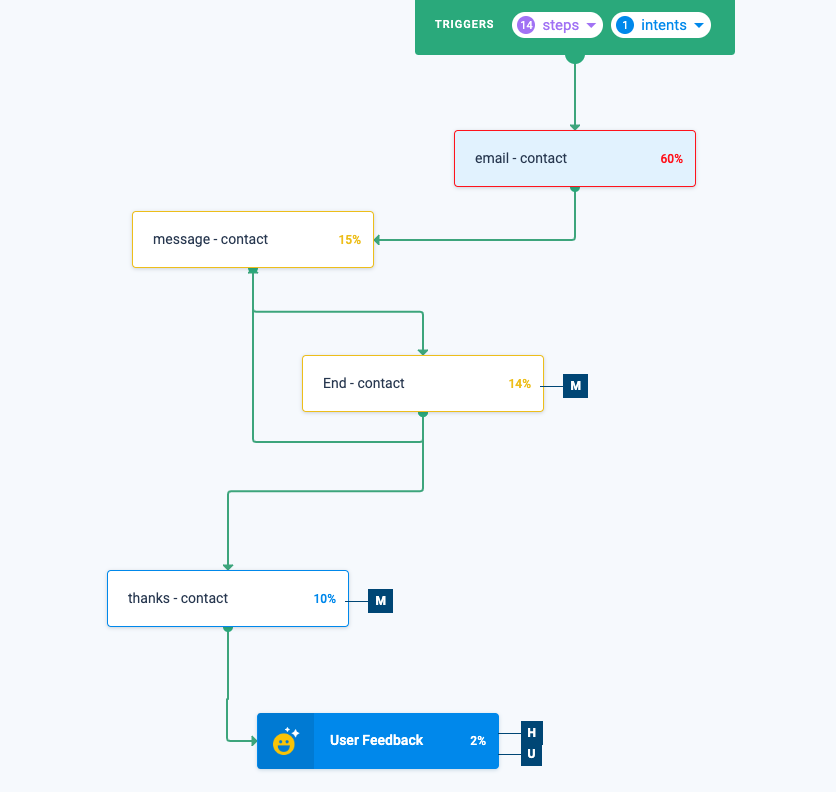 Together these features bring you closer to the end user by understanding what is working for them and what isn't. Make your bot as intelligent as possible and give your users what they need. Stay in the loop and visit our changelog for the list of changes. Have a bot project in mind? Contact us for a free demo to discuss how we can help.