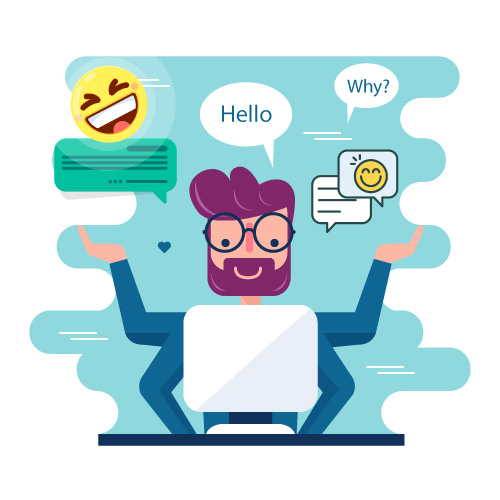 It's that time again! We have rolled out two new features to boost the efficiency of both users and bot owners. Users may now navigate chatbots without typing a word with the help of a fixed menu. In the back end, it is now possible to access and search all of the bots conversation histories. Let's take a look.
Fixed Menu
Users may now find the answers they seek in a few clicks. This feature is available solely on the Clustaar Webchat which can be activated in the 'menu tab'. Configure the fixed menu by adding up to 5 items. In this flexible menu, you can trigger a custom event (a story/ scenario) in the bot or open a URL in a new tab. Create a more visual experience by adding emojis to the buttons. Each button is located at the bottom right corner of the chat. When clicked each button expands into a larger menu as pictured in the graphic below.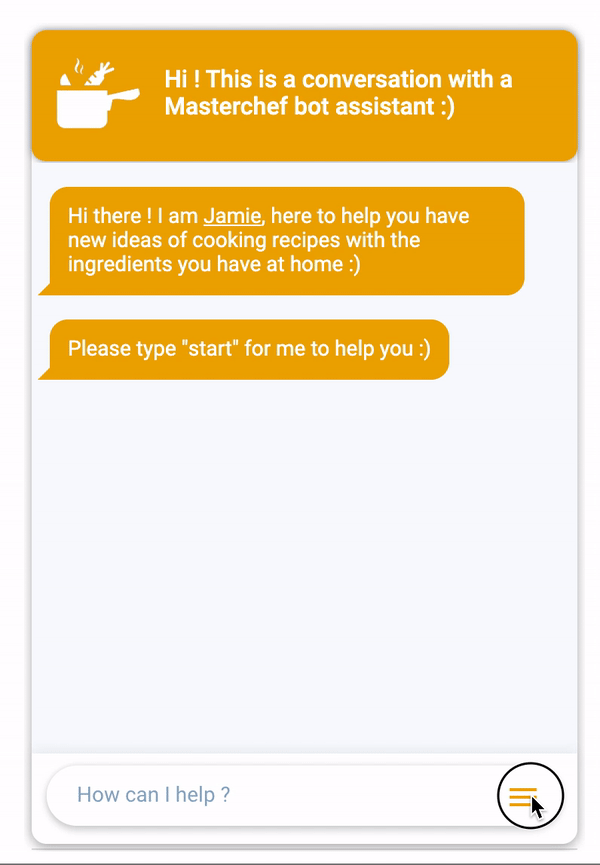 Conversation History
This powerful feature is essential for support teams. Access all of a bots conversation history in the Inbox tab. In this tab, each conversation is organized by date. Search for specific keywords with the search bar to filter requests. Click on a conversation to find the entirety of every exchange from that user. Find all the attributes about the user collected by the bot which is displayed on the right-hand side (i.e – name first name, email, phone numbers, etc…).
Send emails or call users by clicking on the displayed information. Each user message lists the triggered story and step name, which is displayed above each message.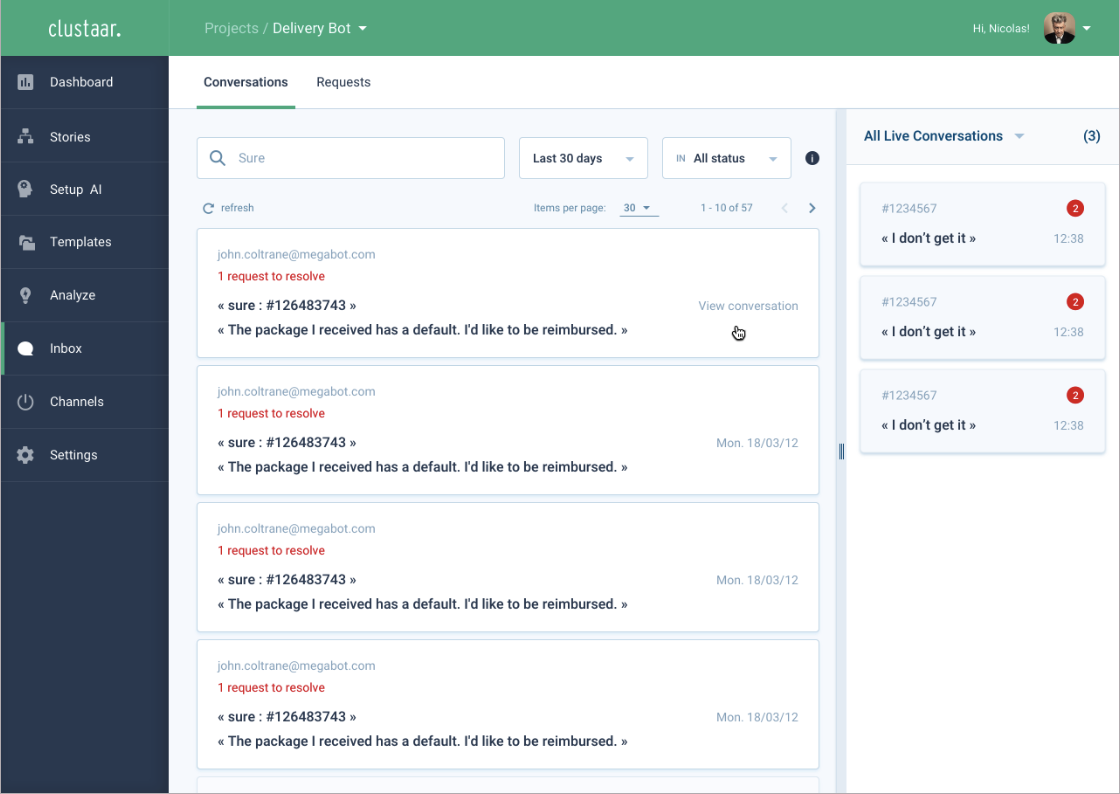 We strive to bring new features to the platform every month.  Take these features for a spin on our bot building platform. Need help? No problem, contact our team today and we'll give you a demo free of charge.