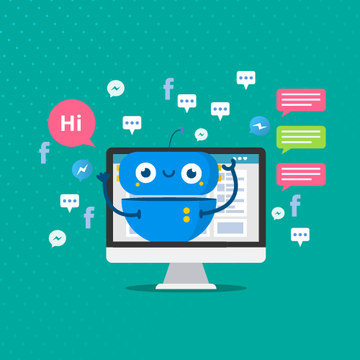 Monitor the success of your bot with the new user feedback function. This feature allows you to link a user feedback step to all of your stories. The user feedback icon is displayed on your dashboard to view both negative and positive statistics.
This feature depicts a breakdown of your feedback in an in-depth graph, along with the percentage of users who skip the feedback step, to have an accurate understanding of the results.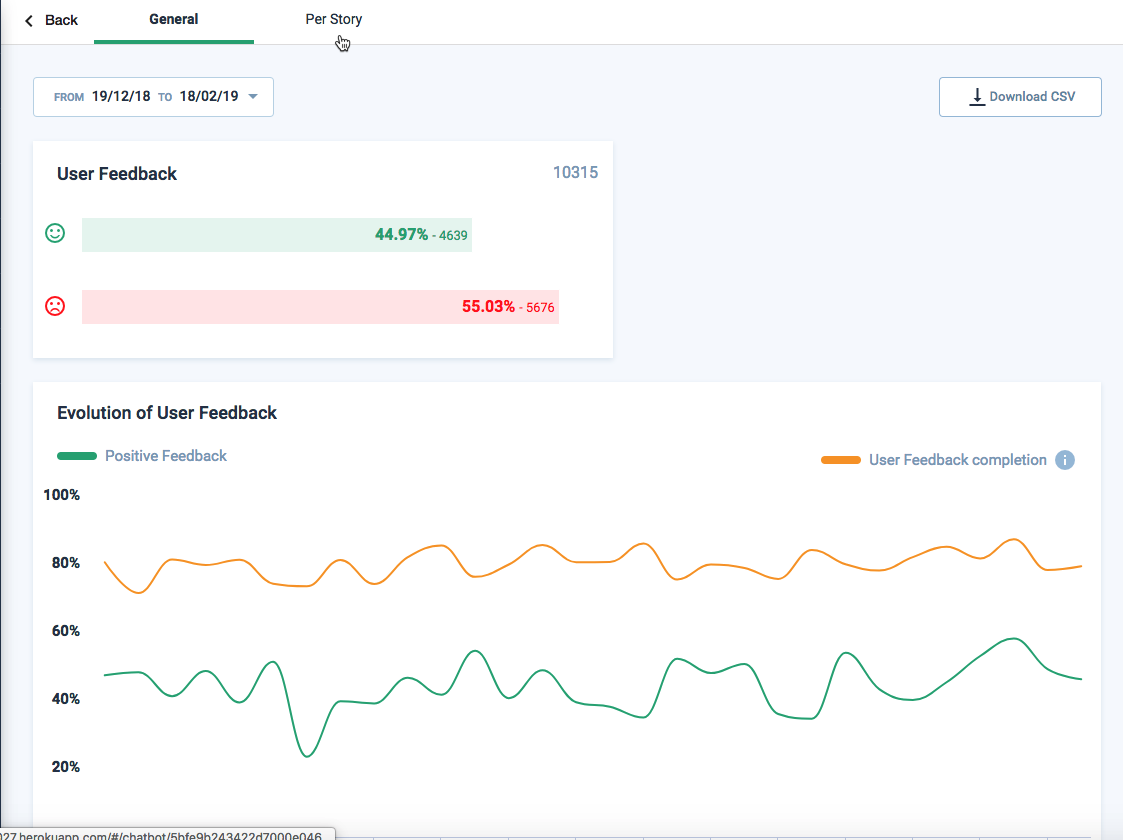 See the general breakdown of your feedback or get more specific by choosing the 'per story' tab where you can check the feedback of individual stories. In this window, you may choose up to five stories to compare the feedback.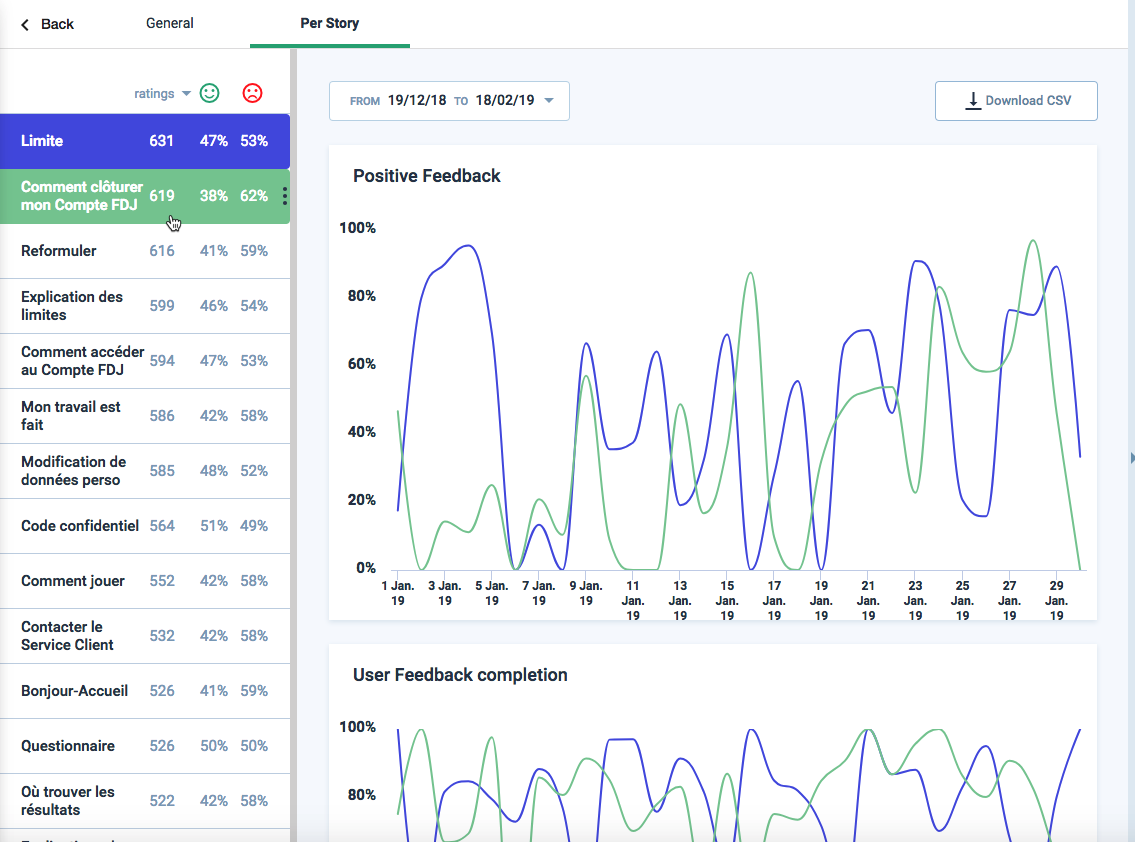 Link a step of your story to the User Feedback step
The User Feedback step is compatible with all the channels. Adding user feedback is easy, it is the same process as adding a step to your story. The main difference is that the User Feedback step is hidden by default. To display it, just link it to your next step.
Next, customize your user feedback prompt to reflect your bots personality and company voice, and link the responses to specific stories for further personalized information from the user. Users can click on buttons to indicate the quality of their experience or add intents so that users can type their responses. Once feedback is collected, use the statistics tab to view the overall feedback on your dashboard.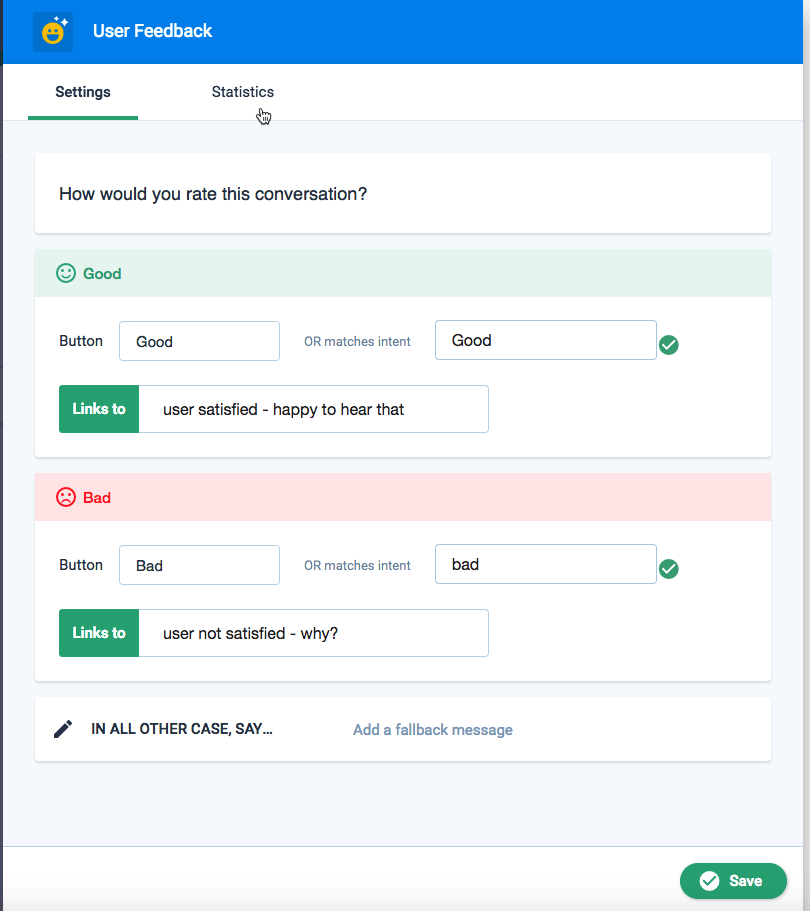 Statistics & Analysis
Analyze the collected feedback to improve your offerings and the accuracy of your bot. The collected data is available to you in a spreadsheet. Download the data in a CSV file by clicking the download .CSV option is available to have the collective data.
Get more specific by choosing the 'Per Story' tab where you can check the feedback evolution of individual stories. Choose up to five stories to compare the feedback evolution displayed on the graph.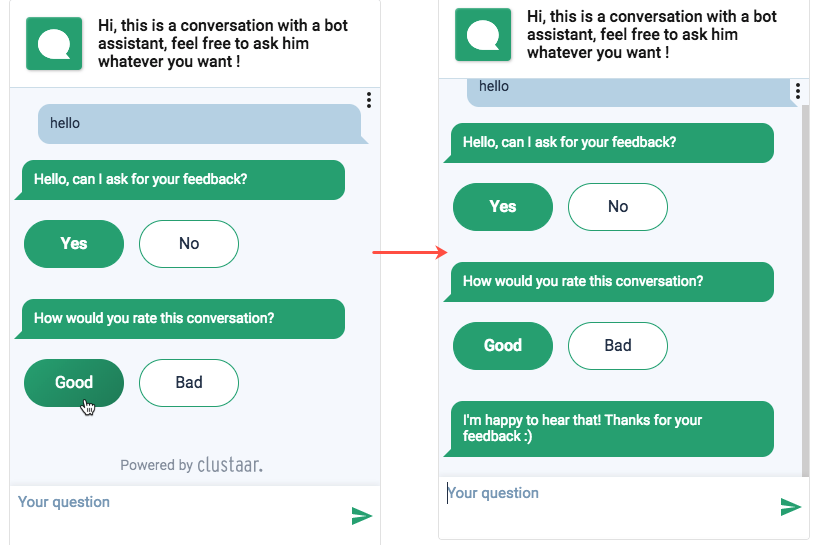 Use direct input from users to see how you're doing and where you can improve. Check out the rest of our updates on our changelog. Get started on your chatbot project today with our team of experts. Book a free demo with us today.