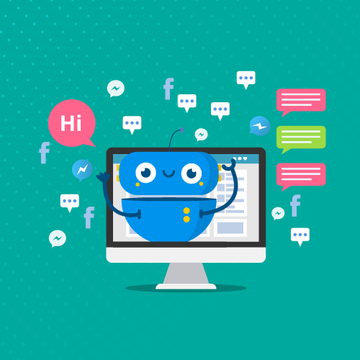 Spoiler alert: You can cope with all your Facebook messages with an intelligently designed chatbot like Clustaar. (If you are into social media marketing and you take the previous statement at face value, please go directly to our Clustaar Integrations page and sign up now.)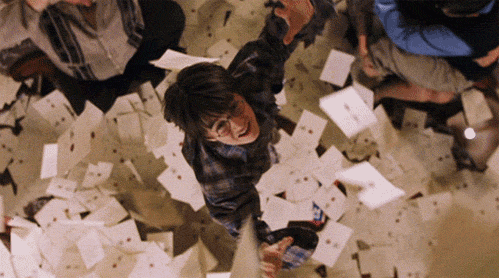 Have You Heard of Chatbots?
Wait. You never ever heard of chatbots? Sure, you have. You've seen and used Microsoft's Cortana and the Mac and Google versions Siri and Alexa. They even made a movie about this guy who falls in love with a chatbot named Samantha.
You say you've never considered plugging a chatbot into your social media. Why not?
Where Are Your Customers?
You want to go where your customers are, right? Well, social media is where they are. Statista, a portal for marketing statistics, reports that nearly three-quarters of the US population has at least one social media account. If you're doing business overseas, in 2018 the number of social media users worldwide will reach nearly 3 billion.
Customers like the informality of social media and engage with brands they are comfortable with. Do you really want to ignore them? Of course you don't. So, hop on board the Facebook messaging train.
Why Respond to Customers on Facebook?
There are other reasons that Facebook messaging should be part of your bag of selling tricks. They include:
If you have a big presence in social media, you improve brand exposure and, ultimately, loyalty.
Customers ask questions on social media, including Facebook messenger, about your company, how to use your software, troubleshooting and more.
You can get new insights into your customers by chatting with them on social media.
These points are your silver bullet to seal the deal with your customers. A chatbot plugged into your social media platform is your sentinel to instantly react to customer questions, comments or concerns.
An Increase in Facebook Messenger Chats
Say you already have a great social media presence. However, the increase in Facebook messaging — support questions, customer suggestions and more — has grown beyond your capability to keep up with it all.
You might even have customers in multiple time zones who need instant answers after hours.
That is where a chatbot can help you by doing the talking for you.
Before you ponder the idea of a computer-generated voice talking to your customers, let's look at what a chatbot does and why a social media chatbot is a nifty idea.
A Look at a Facebook Chatbot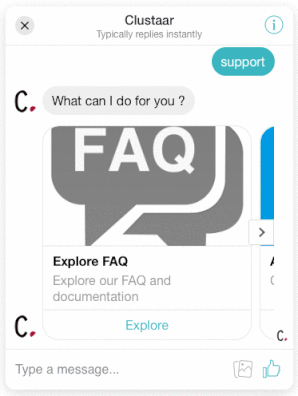 The chatbot you want on your social platform is the kind that answers questions immediately, with intelligent and appropriate responses, and redirects to human help when needed.
Chatbots provide the automated customer service that can mean the difference between a sale and a sail-away to one of your competitors. In the sea of competition, you need to remember that customers are busy and their expectations have skyrocketed. Respond quickly or they will go elsewhere and not return.
So, chatbots provide automated customer service such as:
replying to questions
providing personalized offers and content on demand
conversing with consumers in a natural, intelligent and human-like way
Since chatbots are automated, they respond faster without human keyboarding.
Why Clustaar?
Clustaar provides automated customer service designed forFacebook Messenger.
Clustaar is multilingual. It speaks English, Spanish, Portuguese, French, and Russian. (With more languages coming soon.)
The moment your customers message you on Facebook, the bot responds. It is a 24/7 presence with 24/7 support and monitoring.
When push comes to shove, you can push breaking the brand's news to those who follow your brand. Clustaar has push notification ability.
Automated Customer Service
So, if you want to improve your customer experience with the best-automated customer service around, create an account and try Clustaar for free. You'll have a great time plugging into the world where your responses are automated, but you are the one that automated them.
We hope you enjoyed reading this. There was no chatbot involved in the writing of this post, but it could have been if we had programmed it to. It might have even done it faster because chatbots don't need coffee or snack breaks. Don't believe us? Book a demo and try it for free!