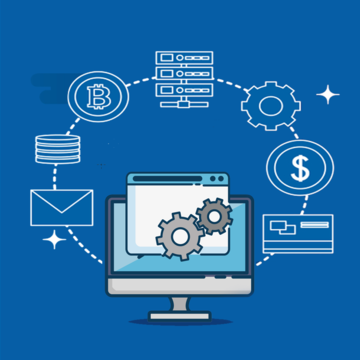 Banking is an industry ripe for disruption, with the recent emergence of fintech startups as a sign of this trend. These newcomers are aggressively challenging traditional banks and financial institutions, especially with the way they are providing customer support, making old processes more efficient, and improving the customer journey and experience with innovative mobile technology and new services.
Financial organizations and banks have had their share of disruptive technology in recent years as innovative, digital-only fintech companies have made inroads in their traditional markets despite high barriers to entry. Neobanks and online financial services startups now number more than 5000 worldwide as their ranks grow and investors heavily bet on Global Fintech. As of Q2 2018, $46 billion have been invested in more than 380 deals worldwide, with the notable mammoth $14bn investment in Ant Financial, the payments affiliate of China's Alibaba Group.
For many fintechs, a key path to disrupting the traditional financial services markets and push incumbents out is found by going full digital and mobile-first. Neo banks like Revolut in the UK which allows users to open an account in 60 seconds with a smartphone have built their growth strategies on making banking not only less expensive but also providing a user experience that is frictionless, more convenient and enriched with innovative services. And last but not least, they do it where their customers want it: in their smartphones. Lydia, a leading pure-player payment startup based in France, provides support solely through its mobile app. Since deploying its mobile-only automated support in July 2018, the company has disconnected its phone line and email channel.
As tech-savy consumers ask for more convenience and instant service, traditional financial organizations, like Bank of America or Royal Bank of Canada, and neobanks, like Chimes or Revolut, have already deployed mobile apps chatbots and are tapping into the potential of conversational AI technology. Note also that bots and automated services have many times delivered deceptive results and poor user experience. One must take into account that this technology is still in its first stage of deployment and that improvements are being integrated, especially at the user interface and conversational design level. However, bots and automation platforms have made huge progress lately, with many AI players either verticalizing their offer (to stay close to user needs in specific markets like banking or e-commerce) or adapting their technology to a specific usage (like customer support or lead generation in the case of Drift). And end users have taken notice: if only 19% of them are currently making use of chatbots, 95% believe they will be using them more in the future according to SAP. Lydia, for example, is now able to automatically answer more than 65% of its support requests through its virtual help center (they don't call it a chatbot).  
At Clustaar, we see 3 powerful patterns at play which will influence where Fintech companies will go.
Customer requests are very similar

: be it in support situations or sales environments, customers often ask the same questions over and over. This pattern is obvious by simply typing a query in Google: the suggest feature will propose similar queries typed by people before you. (Side note: at Clustaar we've been

analyzing search queries

for years and are familiar with recurring questions.) With the pareto effect in play, it is possible to automate answers to a minority of simple requests that make up the bulk of the volume. A simple example is password resetting or trouble in connecting to wifi which in many cases are the most often asked question. At least 75% of Clustaar's clients are in that situation.

Instant 24/7 service is – almost – the new normal

: If 24/7 service is a growing desire among consumers, it is even more so a with tech-savy users in mobile-first contexts which where most fintech and neobank companies operate. People carry their smartphones with them all day long and access their mobile apps at anytime. Fintech companies have well understood this and have designed their services based in a 24/7 customer engagement framework. To achieve this without some sort of automation is hardly possible. Unless a brand can afford massive call centers to provide 24/7 sales or support lines, and pay the price for it, it will at some point seriously consider chatbots and conversational AI. Customers have become fond of mobile messaging and livechat interfaces, and this is how they want to interact with brands. Anywhere, anytime.

Automation is a powerful cost saving proposition

: As a Clustaar client said, "Last year we spent 5 months on the phone answering customer support requests". According to a

report released by Juniper

, chatbots will be responsible for over $8 billion annual cost savings by 2022, especially at the support operation level. More precisely, we have found that companies can cut support ticket processing time by 2 to 3 by simply implementing a chatbot scenario that will prequalify customer requests which, once completed, funnels the requests to human agents. Chatbot technology and conversational AI are already starting to deliver on scaling operations, especially in customer support situations. As many existing and prospective clients have told us, "customer support is the only part of the business that doesn't scale." Chatbot can scale these operations by focusing on simple level 1 requests, cut costs and deliver a better user experience at the same time.
Along with these patterns, we have observed the customer acquisition process becoming more fine-tuned than ever. Customer acquisition is the life force to a businesses operation and isn't easy. Fintech has the ability to bring qualified leads to your doorstep, curious and fully interested in your services. Chatbots collect data on user behavior which in turn helps you to hone in on your target audience and generate future leads.
Implementing AI to qualify leads saves company time and resources while converting leads into revenue. Paul Firkins, the development Director at Hood Group advocates the chatbot/fintech union.
"AI and data developments help improve efficiency, such as automating pricing processes and reducing admin tasks. Our teams are trusting data and innovation experiments to make decisions and recommendations where they might have previously relied on the knowledge of a specific individual or process."
Along with qualifying leads AI allows fintech companies to provide services on an unprecedented scale. Customer support was one of the few facets of your business that were unable to be scaled, until now. Provide a consistent and personalized customer experience despite the size of your team without sacrificing quality or cost.
Additionally fintech establishments that chose AI have the opportunity to evolve to meet client needs. Chatbots record customer data which is a direct line into what questions customers are asking and what they need. With this information, you can tailor your services accordingly.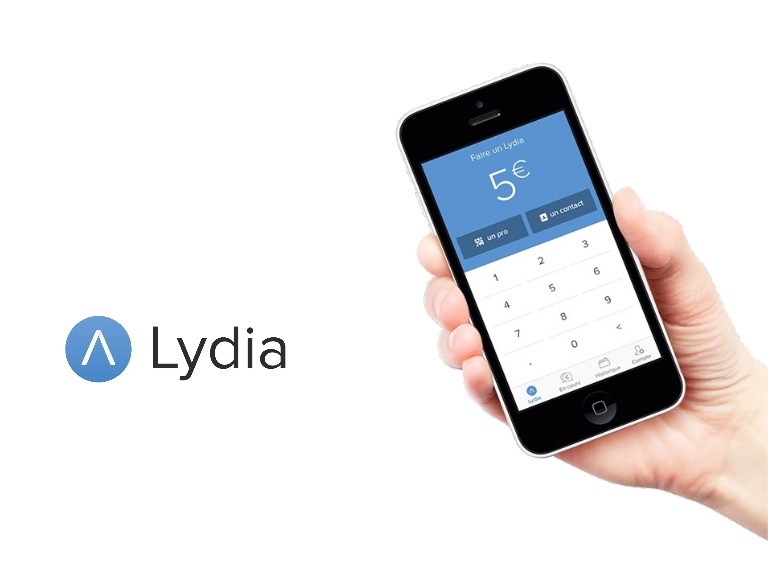 Lydia made the move to introduce chatbots to help guide new customers.
Lydia the aforementioned mobile payment and card payment app offers a digital wallet to pay friends or transfer money instantly across bank accounts. Lydia chose to automate their support to sustain growth in without physically expanding their support team. Lydia was drawn to Clustaar's user-friendly interface for an easy transition for their team.
After integrating with the Clustaar chatbot platform, 100% of queries go through the chatbot prior to getting in touch with a human, if necessary. This process has reduced the time spent by an agent to problem solve by 65%. In July Lydia reported 1 ticket per 60 users. They have since seen a return after support automation, with a reported 1 ticket per 65 users in September.
Financial models like Lydia can benefit from having various use cases for their new operational processes and revenue models. They have the advantage of being a disruptive technology company, to easily adapt and have chatbots with artificial intelligence and support various technology platforms and integrate with existing applications to deliver a seamless experience.
Using chatbots and artificial intelligence allow fintech companies can provide a differentiated value-add experience. Customers receive intelligent insights and recommendations on financial matters. Chatbot integration is the future of connecting with your customer base. Don't be left behind and build your bot now!
Clustaar knows how to provide user-friendly and efficient build chatbots that integrate with numerous platforms like In-app solutions, Facebook Messenger, Zendesk, Intercom, Webchat, Google Home and others. The bots are easy to set-up and even easier to maintain. Try it for yourself, or you can just request a personal demo from our team!