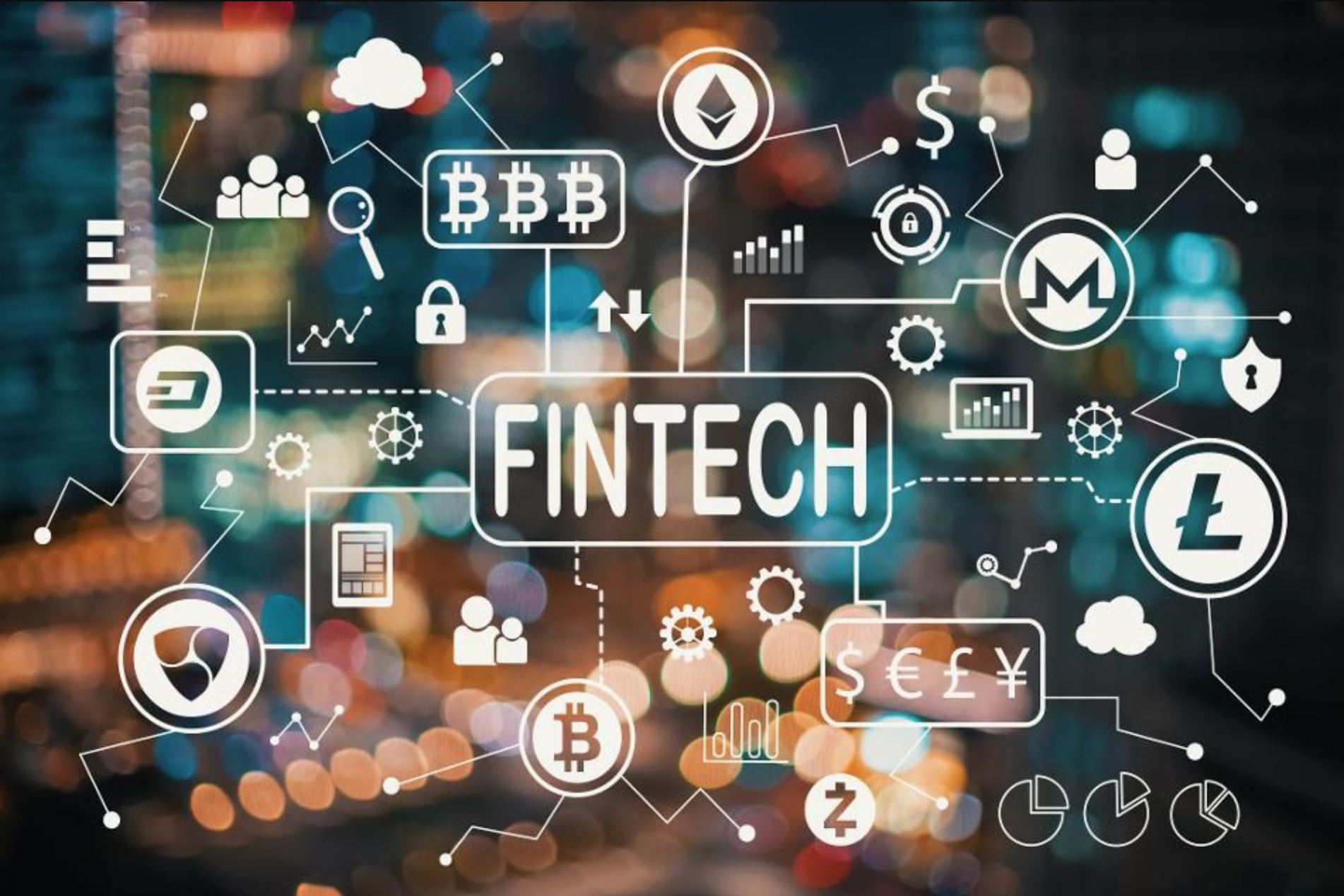 Customer demands are driving financial organizations – both traditional as well as fintech to adapt chatbot technologies to deliver a more engaging digital experience. It is imperative for fintech companies to adapt and gain an advantage in this digital playground as chatbots become a stepping stone to newer integrated innovations.
Financial organizations worldwide play an important role in the economy. Financial institutions like Banks, credit unions and many other similar institutions provide liquidity to the economy and permit a higher level of economic activity. This helps markets and businesses carry out development activities. Technology has been a partner in the finance world as well. However, finance organizations have also had their share of disruptive technology in recent years through innovative fintech companies.  
Organizations attempting to make finance processes more efficient through technology are known as 'Fintech' companies. They have been at the forefront of implementing innovative technologies. Fintech companies have been using technologies in the past few decades through the likes of Automated Teller Machines (ATM) and more recently bill payment, online banking, and mobile banking. Organizations engaged in new technologies have shown a tendency to disrupt traditional financial markets and processes. Among the various new technologies, there has been a new wave with fintech companies changing the ways of engagement with customers using artificial intelligence and chatbots.
According to a report released by Juniper, chatbots will be responsible for over $8 billion annual cost savings by 2022. Chatbots have a huge potential when combined with artificial intelligence to have more fluent conversations with humans in the near future. As per Gartner By 2020, customers will manage 85% of their relationship with the enterprise without interacting with a human.
The banking customer has now multiple channels to conduct their banking operations. There are multiple online and offline channels. In today's competitive environment, customers are demanding more and expect a more personalized experience from financial institutions irrespective of the channel used. Fintech companies are integrating chatbots to engage with customers in a quick and personalized manner. The use of chatbots is increasing as the financial sector is realizing its benefits.
How can banks gain using chatbots for customer engagement?
Managing privacy

: Many people are not comfortable in letting other people know the state of their financial affairs such as, how much they earn, mortgage sizes or current loans. A chatbot is a closed channel to get some of the queries answered instead of visiting the bank and speaking to a staff. The conversation will be one-on-one and private.

Improving sales

: Chatbots build a direct line of communication and can speak in the style of language used by the customer. Using the target customer's speech pattern builds empathy and rapport. This can help increase the opportunity of sales from the customer.

Ease of use

: Chatbots can reside on multiple platforms like the bank's website or the dedicated banking social media pages. This does not require the user to download an app to avail the chatbot service. Using machine learning, the chatbot can provide a more personalized experience over a period of time. This helps banks to have satisfied customers and increase loyalty.

Saving costs:

Chatbots are inexpensive and easy to maintain, unlike hiring additional human support agents. Increasing support teams requires resources, some of which can be put to better use by the one time cost of chatbot integration. Answer common requests with support automation and allow your existing team to tackle issues with more value.

Conversational engagement

: Recent studies have shown the changing nature of people's interaction due to the messaging options available from mobile devices like Facebook Messenger and Whatsapp. Customers prefer to chat and engage with businesses to get their information or any issues resolved. Today, customers are looking a personalized experience along with speed. Customer support chatbots in banking offer instant responses and live conversation.

Financial advice

: Advanced chatbots can use customer data to track information like providing credit scores, keeping a track of a user's spending habits, setting and managing budgets. Using this information, financial advice and recommendations can be provided by the chatbot on managing money in a better way.

Opening new accounts

: Chatbots can help customers to open new bank accounts. If the user visits a website, a chatbot can enable to chat with the user, understand his requirements, and provide necessary financial product information. A proper guidance with personalization and speed help in lead generation and opening new accounts.

24/7 online support

: Today's customers are more tech savvy and want immediate support and answers to their financial queries. Banking institutions with a chatbot on their website can provide a fair level of support and gain competitive advantages. This can retain customers and improve brand loyalty as well.
Which are the popular chatbot solutions for the financial sector?
Financial enterprises around the world have been using chatbot solutions. Let us take a look and understand the various use cases for the financial industry.
Customer Support:
Today's businesses are focusing on the customer. It is about retaining customers and building brand loyalty. Chatbots are being used as a customer tool for self-service. They can provide information related to financial products. Usage can vary from describing key features and benefits, highlighting important information where necessary. Chatbots can also calculate financial returns of an investment product based on various parameters input by the end user. In the same manner, they will be able to calculate and display loan amortization details for a customer. All product information can be downloaded through links provided by the chatbot or even emailed to the customer. A chatbot can help in answering queries related to the user's accounts and transactions too. This naturally saves a lot of time and effort for banks and their staff. Bank staff can focus on more productive and complex tasks to move up the value chain.
Customer Acquisition:
Some of the financial products are not easy to understand. Which can be challenging for financial product marketing companies as they try to sell their products online. Chatbots can be used to interactively engage with customers and check their interest level through various means like online quizzes or quick games to assess the financial status of the customer and recommend suitable products. The chatbots can pass on the lead to human agents after qualifying them appropriately. These are some of the ways in which prospects can be converted to clients. Cross-selling of financial products and services can be done to an existing customer base. Using intelligent insights chatbots can recommend based on a customer's preferences and choices.
User Education Strategies:

The financial sector is a highly competitive one, as brands are looking at more ways to attract their targeted customer base. The focus should be to educate users on the various products in an interesting and non-obtrusive fashion. While processing user requests keep them up to date with company offerings and turn users into buyers with this marketing strategy. The marketing flow can be adapted in the chatbot to guide the customer based on their interest level to click the buy button or have the financial advisor connect with the customer. Conversational chatbots are used in some cases which make for a rich and engaging experience.
Outbound feedback calls:
In the Banking and Financial industry, it has become essential that customers feel satisfied with a financial institution or bank for a long-term association. It's only in this way that the customer relationship can grow and span across further products and services. Voice-driven chatbots can call customers after a financial transaction has been completed. It can be programmed to give a call post the transaction to ask customers to simply answer a few queries that the chatbot requests. Example questions would be – the likelihood of recommending a service or product on a scale of 1-10 or rating the customer representative for the service and other engagement-related questions.
In this manner, a customer's sentiment about the product or service can be understood along with overall experience and suggested improvements. The feedback collection process also gets automated and standardized assisting with easier data collection, analysis, and overall improvement.
Booking appointments:
Some of the banking institutions are using conversational marketing methods using chatbots to market their financial products and credit cards. In-person appointments can be scheduled using chatbots. The chatbot would ask the user to select a suitable time slot and schedule an in-person appointment. Conversation artificial intelligence (AI) in chatbots is slowly proving many new possibilities of using chatbots in the finance sector.
There are many other interesting use cases that fintech organizations are discovering and implementing each day in an attempt to win the customer.
Chatbot implementations in the traditional Banking Sector
Here are some of the ways in which some banks have used chatbots which provides deep insights.
Bank of America has its chatbot 'Erica', which resides inside the Bank of America mobile app. It primarily sends notifications to customers, suggests how they can save money, provide credit report updates, balance information and pay bills.

Wells Fargo chatbot uses artificial intelligence and the Facebook messenger in order to engage with customers directly on social media. The chatbot responds to natural language messages like balance, nearest ATM or how much money was spent on categories like food among other things.

American Express provides real-time sale notifications, reminders and contextual recommendations about credit card offers and benefits. It gets enabled by the customer having to link their card with the AmEx messenger chatbot.

Commonwealth Bank launched the chatbot 'Ceba' to assist customers with more than 200 banking tasks like making payments or getting cardless cash to activities like activating their card.
How chatbots can help Fintech companies that have disruptive technologies?
There are many fintech companies that have come up with interesting new financial and revenue models in today's digital age. Some of the interesting ones are as follows. These are all showcasing digital disruption in traditional finance with new channels and methods of engagement. As the processes are new, unlike standard banking, customers are also not familiar with these new operations. Fintech companies are putting efforts into making their new models a success. It would make a great advantage if chatbots are enabled to drive customer support and acquire new customers.

Lydia took the opportunity to introduce chatbots to help guide new customers.
Lydia a mobile payment and card payment app offers a digital wallet to pay friends or transfer money instantly across bank accounts. Lydia chose to automate their support to sustain growth in without physically expanding their support team. Lydia was drawn to Clustaar's user-friendly interface for an easy transition for their team.
After integrating with the Clustaar chatbot platform, 100% of queries go through the chatbot prior to getting in touch with a human, if necessary. This process has reduced the time spent by an agent to problem solve by 65%. In July Lydia reported 1 ticket per 60 users. They have since seen a return after support automation, with a reported 1 ticket per 65 users in September.
Financial models like Lydia can benefit from having various use cases for their new operational processes and revenue models. They have the advantage of being a disruptive technology company, to easily adapt and have chatbots with artificial intelligence and support various technology platforms and integrate with existing applications to deliver a seamless experience.
Using chatbots and artificial intelligence, fintech companies can provide a differentiated value-add experience. Customers can get intelligent insights and recommendations on financial matters. Chatbot integration is the future of connecting with your customer base. Don't be left behind and build your bot now!
Clustaar knows how to provide user-friendly and efficient build chatbots that integrate with numerous platforms like In-app solutions, Facebook Messenger, Zendesk, Intercom, Webchat, Google Home and others. The bots are easy to set-up and even easier to maintain. Try it for yourself, or you can just request a personal demo from our team!