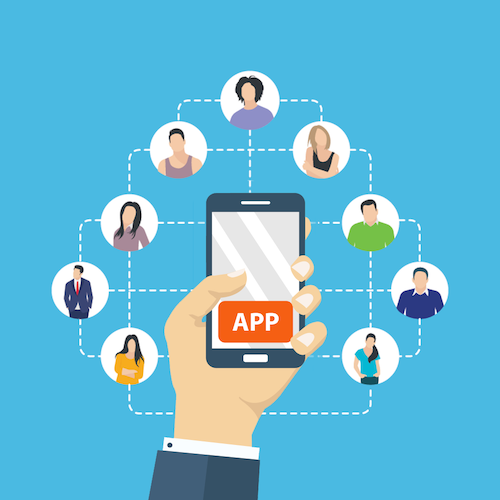 Your developers likely spent countless hours obsessing over the details of your application's user interface. They looked at menu placement, what happens when different buttons are clicked and make sure to ensure smooth navigation from any point. So why are visitors not engaging with your application the way you hoped? What is it that you're missing?
The best design in the world can't make up for the benefits of direct user engagement. Did the idea of a customer service chatbot come up when mapping out your application design? If you did add them, are you satisfied with the ways you've been able to adapt them to your business needs? Do you find yourself constantly frustrated by their limitations?
Engaging Users With Chatbots
Creating the ultimate user experience means looking beyond the placement of different elements around your pages. What are you learning about each visitor once they hit your landing page? If you don't know much about them, how can you make sure they're having the best experience possible?
Today's internet users expect direct engagement from start to finish. They're not going to settle for websites or other applications lacking innovative efforts to get their attention and cater to their desires. When you look at it that way, you start to understand that great user engagement goes beyond designing a nice layout.
Chatbots can be the missing link needed allowing users to make a real connection to your company. They can be designed to provide a user experience they couldn't get anywhere else. You help your brand stand out while working to earn the loyalty of visitors engaging with your application.
But how can you go about making that work? Here are three ways you can use chatbots to give users the engagement they expect from top-of-the-line applications.
1. Onboarding New Users
We know your developers spent of time making your application user-friendly. Still, even the most experienced web user needs some help now and then. Deploying a Clustaar customer service bot to greet first-time visitors can get them up to speed rapidly. Your company can build chatbots with custom programming to aid users in the following ways.
Ask what they need – Simple and to the point. Instead of forcing your visitors to go through menus to find what they want, they can type in a few words to locate what they need. Your chatbots can immediately display links to different areas of your application. You users can be taken wherever they wish with one click.
Take them to how-to guides –Greet users upon arrival with chatbots with information from how-to guides on using your application effectively.
Inform about new features – Tell your visitors about new features and products you've added to an application. Our chatbots can provide them with a live demonstration using moving graphics and models.
Send prompts based on browsing – Your bots can notice if a user's looking at a specific item on your site and provide different suggestions or alternatives based on their selection. They can let them know about discounts or rewards programs they can sign up with to save them money.
Users don't have to feel lost the first time they visit your site. They'll feel welcome from start to finish and begin building a real connection with your company.
2. Providing an Interactive FAQ
Why force your users to browse a long list of questions trying to find relevant answers to their issue? You can bypass a traditional FAQ and present your users with an interactive option taking them directly to the answers they're seeking with just a few keystrokes. What's even better is that Clustaar chatbots can update in minutes with information from your company databases.
Our customer service bots learn from the questions posed by users, providing your company real-time updates on what answers need modifying. You can perform tweaks and pass back updated information in a snap, giving visitors access to the most up-to-date data you have.
Think about the hundreds of basic questions usually sent through human customer service agents. Your customer service bot can be channeled to handle them in an instant with the right interactive FAQ setup. You can relieve the pressure of dealing with lots of repetitive tickets from on your service center while getting users the information they need without waiting in a queue.
3. Streamlining Customer Requests
It would be great if everything around your business and application always functioned flawlessly. For those times it doesn't, Clustaar customer service bots can be right there to take a user's urgent request and deliver it to the right person. You can even set them up to request call-backs at different times so customers can know when to be ready for your response.
You can help your business by organizing tickets in order of priority for delivery to your help desk. Ordering them this way lets your technical help know what needs an urgent response, keeping something important from dropping to the bottom of the pile.
4. Manage Your Feedback
Do you often find yourself unaware of a poor review until weeks or even months after the fact? Chatbots can immediately let you know when you've left a visitor or customer unsatisfied. That allows you to provide a rapid response and coordinate with the user on how to resolve queries. Getting an immediate response might lead them to go back and change their rating.
Negative reviews shouldn't be the only thing to get a fast response. Use Clustaar chatbots to track down and thank customers who took the time to let you know how well you're doing. This type of feedback is invaluable when it comes to learning more about building on and creating even more positive customer experiences.
All Clustaar chatbots grow and learn from increased user interactions. Your versions can evolve to become a vital piece of your customer service infrastructure.
Delivering Satisfaction
Chatbots can connect all the dots for you in helping users get to know your application. They can become an invaluable tool in creating the type of user experiences which drive customer loyalty and build excitement for your brand.
Here are some other features provided by Clustaar chatbots you could incorporate into your applications.
Live chats with company representatives organize customer responses based on the service level they've chosen develop qualification questions and switch to human intervention to improve lead conversions trigger notifications based on user behavior
The importance of delivering a high-level user experience has never been greater. 55% of users find themselves more eager to engage with businesses making use of chatbots. Why not use them to aid visitors on their journey and turn them into loyal clients? Clustaar works hard to ensure businesses investing in their technology get a product that scales and adapts to their needs.
Looking to learn more about how Clustaar chatbots can improve the user experience and transform how customers connect to your company? >You can try it out by signing up on our website for a free trial of our product. Contact us directly online if you have further questions or to schedule a meeting.