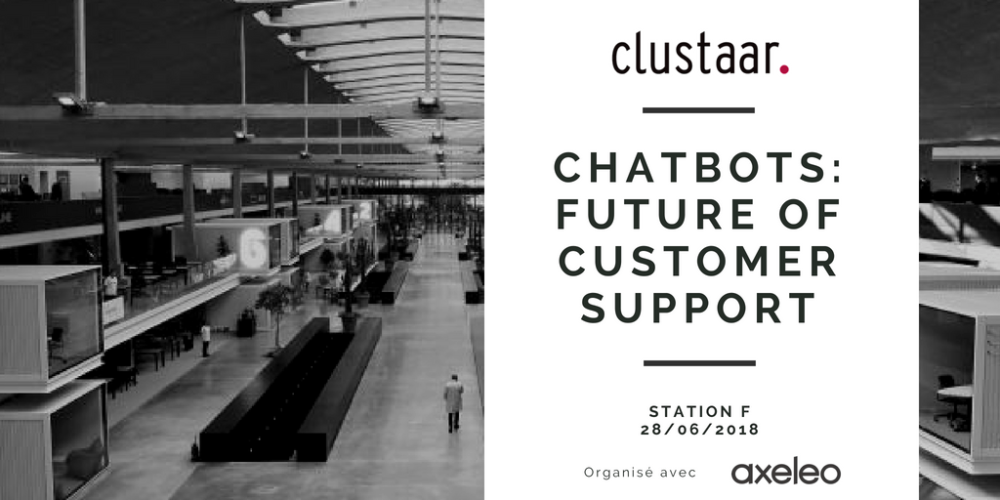 #futureofcustomersupport: Discover the resources of chatbots to automate your customer service. During this 2-hour workshop you will discover the capacities of the Clustaar Bot Platform, and launch your own Chatbot!
Clustaar invites you to its workshop: "Chatbots: Future Of Customer Support for Saas", at Station F, the largest startup campus in the World.
When it comes to customer support, continuity of service especially after 6:00 pm and during weekends has become a huge challenge, especially for Saas startups and companies with user bases all over the world. To solve this problem and provide great support, the Clustaar Bot Platform offers an innovative solution that combines operational performance and customer satisfaction.
Through this initiation workshop, customer support experts will guide you in your automation projects using three use cases:
Customer support for level 1 queries
Automated FAQ
User acquisition
The Clustaar team will sit down with you to help you build your customer support bot. You will leave the event with a first version of your own customer support chatbot.