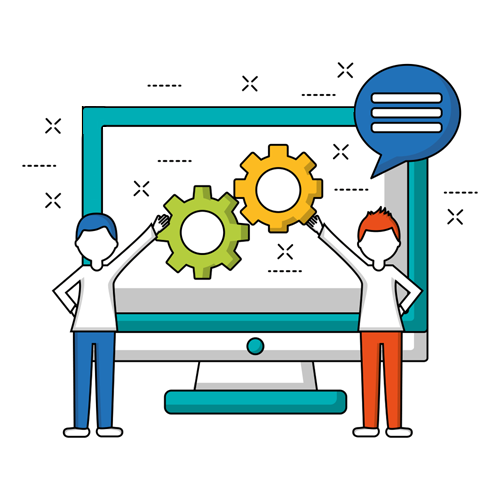 Great UX
Clustaar is recognized as one of the most advanced tools in term of User Experience and ease of use.
But what would be the point if our platform was not also full of possibilities for your IT team?
When we built our platform, we wanted our clients' IT team to be able to integrate support bots with all their internal tools & databases in order to build the best experience possible for their users.

Webhooks & open source
We have placed webhooks at the core of our platform: they allow to totally customize what happens in a scenario step, and to enrich answers with data from our clients' tools & infrastructure.
Building webhooks has been made super easy thanks to our great technical documentation, and the open-source Python framework we built for developers. Feel free to use it, and suggest improvements!
Conversation API
In some cases, you don't want to work with live chats as Messenger or Intercom: you need a deeper integration into your mobile application or website. Well, we've got you covered!
We built a conversation API so you can communicate directly with Clustaar Platform, without having to use a supported live chat. Once again, our objective is to make developers' life easy: that's why you will find a guide and complete technical documentation to help you get started. 😊
If you still have questions or just want to talk about chatbots, feel free to contact us!